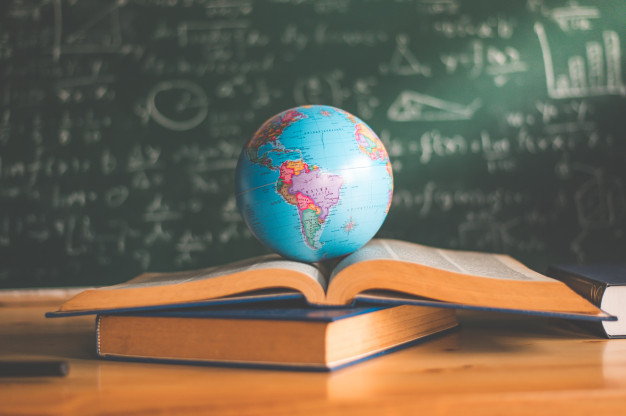 In an era of cut-throat competition, the race to be the best and touch the sky starts very soon in our lives. Countries like India produce the maximum number of engineers in the world who have to put extra effort to outshine. Mere knowledge from academic books will not suffice and so, a general understanding of topics from various other fields is required to help you outstand the rest. We have shortlisted 5 must-read books for engineers which will not only create an all-new perspective but will also help in critical thinking, thus, improving your leadership and managerial skills.  Have a look!
1. Smart People Should Build Things by Andrew Yang
This book throws light on the current economic and social problems. It describes issues which are leading to cultural decline and economic distress in society. Talking about culture, he describes how the system manipulates an individual's psychology. It makes everybody seek employment, one which never lets them think about start-ups.
He describes a series of success stories, about how they started and his observations of trends that lead to distress and mismatch. He introduces a revolutionary model that urges people to get innovative. Thus, calling out to both policymakers and job seekers to build new businesses. This book, thus, provides unique solutions to bridge such disparity.
This is one of the must-read books for engineers to understand the ongoing trends in society and how they cause economic distress. It will create a fresh outlook and help in thinking out of the box, thereby, tapping unexplored areas and perspectives. The stories narrated in the book help you understand how leaders paved their way to the top. In addition, they mention ways in which you can boost your inventive skills and become a successful entrepreneur.
2. The 7 Habits of Highly Effective People by Stephen Covey
This business and self-help book uncovers a golden approach for being effective in attaining organizational goals. Covey defines effectiveness as the path for achieving desired results and lays down 7 habits which, if inculcated, can work wonders for your career and life. He talks about different perspectives and how even the most successful people in the world struggle with maintaining personal effectiveness and relationships. Providing a solution to such problems, he describes 7 habits which can boost productivity in any field of work.
Being an engineer is a tough task which lands this in the list of the must-read books for engineers. This will change your outlook towards things and will help you understand your inner self and practice control. The 7 habits mentioned in the book can help you become the best version of yourself to boost your productivity. Go, grab this one without delay!
3. Set Phasers on Stun: And Other True Tales of Design, Technology and Human Error by Steven Casey
Set Phasers on Stun narrates 20 factual and arresting stories about people and their approach towards the use of modern technologies. It talks about how the right blend of design and technology makes great innovations. And how the user gets blamed when such goods or services fail. Where, in such cases, the actual fault lies in the subtle characteristic of the device's human interface. This book is a collection of gripping and alarming stories which talks about design-induced human errors, narrating real-life scenarios.
This is one of the must-read books for engineers because it explains the interdependence of technology and human interaction on design. It introduces you to real-life stories of design-induced human errors. These are caused due to incompatibility existing between design and people's perspective. This book helps in thinking critically about design processes and how even the minutest of design flaws might cause disasters.
4. Getting Things Done: The Art of Stress-free productivity by David Allen
One of the most influential business books, Getting Things Done lays down ways to control and improve personal organization. It talks about various ways of approaching personal and professional tasks and how a different perspective can get things done in the most efficient manner.
This book finds its place in one of the must-read books for engineers because of the need for getting things done in the most productive manner for graduates or professionals. At times we don't pay attention to details which hold great value. This book offers a new perspective and thus, helps in boosting your growth curve.
5. Creativity, Inc.: Overcoming the Unseen Forces That Stand in the Way of True Inspiration by Ed Catmull
Written by the co-founder of Pixar Animation Studios, this is the perfect guide book to enhance creativity in the organizational set-up, throughout its manpower. This book is especially meant for managers who want to bring out the best in people and drive them towards successful organizational and personal goals through a creative mindset. The author of the book quotes – "Give a good idea to a mediocre team, they will screw it up. But give a mediocre idea to a great team, they will either fix it or come up with something better."
Creativity, Inc. is definitely a must-read for engineers because it uncovers ways of managing a team by setting greater horizons. It brings them to the best of their levels. This book will help you understand the importance of creativity in day to day tasks and how training your team can improve organizational efficiency, leading to the attainment of goals.
These are a few best-sellers of all times and can do wonders if read seriously. Because students often find themselves busy with their curriculum, they lose ties with all the other different fields. Hence, inculcating a habit of reading extensively outside the syllabus can help you in improving your personal growth and intellect.