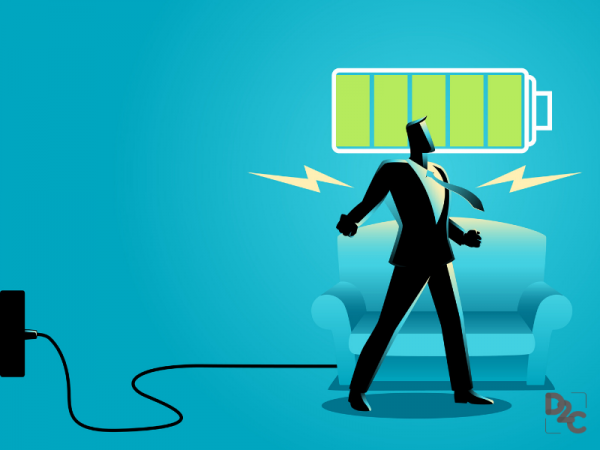 Ever wondered what would happen if time could stretch beyond the boundaries of the normal convention? If you could take more of it on your hands as and when you need it? Or if you could pause it for a while, stand still and let things work out first before you could press the resume button again? What would happen if you could bend the dimension of time according to your needs and wants? 
Sounds fascinating, right? Wait. Stop dreaming. This cannot happen in real life unless scientists unveil the secrets of the quantum world and we develop a time machine, which is not happening anytime soon. So, what should you do when you need to be productive, do a lot of work in a couple of hours, but stress doesn't leave your collar? 
If the mere thought of stress is about to make you daydream about the last time panic took hold of you which led to utter chaos which further led to things getting haywire and messy, take a break! We are here to help you deal with stressful situations in the following 5 productive ways. Get ready to get charged.
1. Exercise
Where exercise has numerous health benefits, it is also known to enhance productivity. Exercising every day in the morning helps you stay active and lively. It gives you a boost of energy and keeps you alert all through the day. Additionally, it sharpens your mind and increases your work efficiency.  
What to do: Wake up early and take some time out for exercise in the morning. Incorporating 30 minutes of exercise in your everyday routine can improve your level of productivity tremendously. 
2. Regular Breaks
The first thought that would have struck you with this heading is: "Isn't it obvious?" But no, it isn't. In your most productive days, you tend to work for hours at a stretch which does get things done but reduces productivity in consecutive days. Known to increase stress levels, working without breaks might lead to a breakdown. You will lose your enthusiasm to work which will eventually hamper your productivity. Also, if you work non-stop, your mind tricks you into believing that your work is boring and it will make you avoid work. 
What to do: Plan your work hours in a way that you take a 5-10 minutes break in every 20-30 minutes. Set alarms in your phone to schedule breaks or add it to your calendar or planner to remind yourself. 
3. Agenda of the Day
Planning a day in advance, just before going to bed, always helps you streamline things and sort tasks for the next day. It helps you lay the foundation of the coming day and you do not have to take time out especially to list down the day's agenda. So, when you reach work the following day, you will know the essentials on your list and can start working immediately without having to plan the day out.  
What to do: Before dozing off each day, list down the tasks for the next day. Stay realistic and do not overburden yourself to make your day productive. Make sure you keep only 3-4 important tasks on the list.  
4. Deadline
Setting deadlines for yourself can help you complete tasks in lesser duration. Where Parkinson's law states that work expands to fill the time available for its completion, do not let it govern your mind and hold you back. Use the law to your advantage. Set deadlines of half the required time and finish the task in the stipulated time. It has been noticed that setting deadlines makes you work faster so that you hit the deadline. This, in turn, helps you get productive. 
What to do: The next time you list a task on the planner, set a deadline for it. Beside every task, write the estimated time it would take to finish it. You can also set a timer so that you are aware of the time taken to complete the given task. This will help you focus better.
5. Celebrate
Believe it or not, celebrations are important. You need to tell yourself that you completed a given task at hand and you can be successful. In addition to raising your confidence levels, it helps in boosting your productivity. Once you know that you have it in you to get successful, it makes you feel good about yourself and you start enjoying work. 
What to do: Every time you strike off an item on the list, tell yourself that you did it right. Feel proud about completing the tasks at hand in the stipulated time. You can also treat yourself with little rewards. 
Now that we have spiced up your knowledge of the ways in which you can increase your productivity levels, it is time to get up and get working. Pump up your spirits and plan the day ahead to make the most of your time. Take action and see your work life transform. It is time to put your best foot forward!