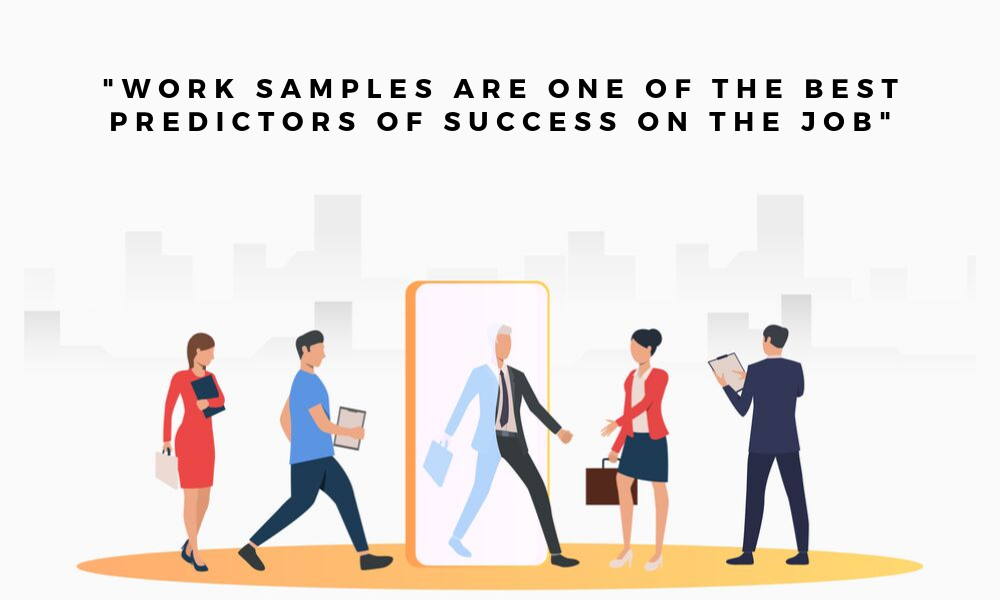 In a world governed by norms, unconventional and offbeat ways are hard to take in, difficult to digest. Where people are clouded with the notion of stereotyping things, people and their work habits, it takes much effort to adjust to uncommon ways. Discussing a similar pattern, Jason Shen voices his views about traditional hiring methods. The CEO and co-founder of an arena for performance, Headlight, Jason has been featured in The Atlantic as well as the New York Times amongst other premier publishing platforms. With a TED Talk delivered at the TED Residency, Jason Shen addresses the run-of-the-mill hiring ways and the many ways in which students and potential candidates can colour outside the lines and showcase their talent.
From graduation in Biology to Production Manager
Beginning with an opinion of envying people who work in a job that is in line with their college major, Jason lays emphasis on the bigger picture: "Only a quarter of the total students work in a field that relates to their degree". Contradicting the preconceived notion, it makes such students an exception and not the rule. Jason graduated with "not one but two degrees in Biology" but didn't turn out to be a doctor or an engineer. Following a different career route altogether, he chose to learn everything from Sales, Marketing, Strategy, even a little programming on his own. 
Rejection by Google and other major firms led to frustration. But losing hope and giving up wasn't an option for him. And even though Jason hadn't ever stepped in the shoes of a product manager, he decided to send his resume to Etsy. Thus, began his process of reading the company's IPO filings from cover to cover, building a website from scratch, incorporating his analysis of their business with 4 future ideas to take their business forward. To his surprise, the company was actively working on two of them and were seriously considering a third.  
The redundant hiring systems
"We all have known people who were ignored or overlooked at first but went on to prove their critics wrong", said Jason. To make his point clear, he brought up his favourite story of Brian Acton, the co-founder of WhatsApp. Earlier rejected by Twitter and Facebook, Jason highlighted the fact that Brian proved himself by creating the most widely used messaging app. Having established grounds for the crux, Jason brings the big picture in view by saying: "The hiring systems we've built for the 20th century are failing us and are making us miss out on people with incredible potential". 
Taking the recent advances of technology into account, he talks about its exponential growth affecting the humankind. "At this rate, we should all be expecting to do jobs we have never done before for the rest of our careers", added Jason. What then should be the effective strategies or tools to help us identify tomorrow's high performers? Answering his very own question, he sheds light on the three ideas that he has conceptualized after reading a lot many journals and research papers, consulting leaders across many sectors and conducting a few talent experiments of his own. 
Expand your search
The first of his ideas was to "Expand your search". With respect to the employer's perspective, he adds, "We only look for talent in the same places we always do: Gifted child programs, Ivy League colleges and prestigious organizations". If things continue to work in this fashion, recruiters will keep adding similar, redundant people to the organisation, oblivious to the opportunity of recruiting talented individuals. With a vivid example of Baseball, he broods over the fact that Baseball advanced because Oakland Athletics started recruiting people who did not have the tendency to score high but could make the team win games. Taking another example of Pinterest, Jason voices his idea about the positive effect of looking beyond the standards and changing the hiring practices. 
Hire for performance
His second idea laid emphasis on "Hire for performance". Having co-founded a hiring platform himself, he reflects upon the importance of a call-for-demonstration from candidates before hiring them. With instances of tryouts for teams and auditions for plays, Jason says, "Work samples are one of the best predictors of success on the job". For the candidates applying for jobs, he advises to not wait for the employer to ask them for a presentation. "Seek out ways to showcase your unique skills and abilities outside the standard resume and cover letter", he continues. 
Get the bigger picture
With his third point, Jason says, "Get the bigger picture". Bringing his childhood story into the picture, where he was an understimulated 5-year-old boy, he lays stress upon the fact which recruiters most often neglect, "Unless we get a holistic view of someone, our judgements will always be flawed". 
Putting his views together, Jason Shen winds his TED talk on a compelling thought. He implores the employers to stop equating experience with ability, credentials with competence, to stop settling for safe, familiar choices and leave the doors open for someone who could be amazing. He calls out to the recruiters to let go of outdated hiring practices and embrace new ways of identifying and cultivating talent. Adding a context for the potential candidates, he asks them to help by learning to tell their story in powerful, convincing ways. 
Bringing the TED talk to a decent close, Jason Shen says, "Let's go out and build it".