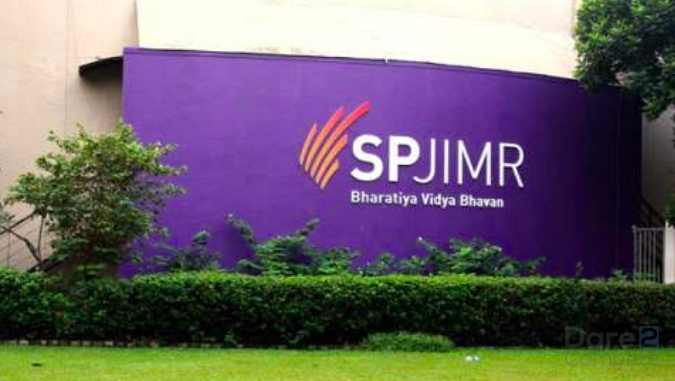 When appearing for the admission procedure at SPJIMR Mumbai, the applicant is required to select from one of four specialisations offered by the institute: Finance, Information Management, Marketing and Operations & Supply Chain. The applicant will need to state and choose their two preferences.
Academic Background
10th Grade and 12th Grade
An aggregate of all subject scores on the transcript will be used to calculate the final percentage. This is irrespective of whether the university/board takes it into consideration or not while calculating the final percentage.
In case grades are awarded, they will be converted to percentage by using the conversion factor.
Graduation
Applicants must hold a Bachelor's Degree with at least 50% marks or equivalent CGPA awarded by any deemed University.
The bachelor's degree or equivalent qualification should be of a minimum of 3 years after finishing their schooling.
Candidates in the last year of their degrees and also those awaiting results can apply. They should have secured at least 50% marks in the previous exam. In such a case, applicants must provide a provisional certificate from the Principal/Registrar of their Institute/University stating that they have appeared for all the exams and that they have completed all the obligations required to obtain the degree.
Candidates waiting for their final results, their previous combined results will be considered for the admission procedure at SPJIMR Mumbai
Candidates selected through points 3 and 4 will be required to produce their degree to the institute by December 31, 2020.
If the candidates have completed an integrated Master's degree or dual degree directly post their 12th, the percentage of marks obtained as per their institute/university norms, which is considered as equivalent to bachelor's degree will be considered.
Bachelor's degree of an Indian applicant who has studied/studies oversees awarded by a college/institute/university, should be recognized by the Association of Indian Universities (AIU)/other appropriate authorities.
Work Experience

Work experience is not mandatory for this Programme. Graduates with no work experience and those with up to five years of work experience can apply.
Relevant work experience after graduation will be considered. Internships and training will not be considered.
Proof of employment such as offer letter and salary slips will be required to be submitted.

Entrance score – Qualifying Score (Cut-offs)

Entrance Test
Sectional
Overall
CAT 2019
Verbal Ability and Reading Comprehension
Data Interpretation and Logical Reasoning
Quantitative Ability
CAT Percentile
75
75%
75
85
XAT 2020
English Language and Logical Reasoning
Decision Making
Quantitative Ability
XAT Percentile
75
75
75
85
GMAT ( Jan 01 2017 to Dec 31 2019)
Verbal
Quantitative
–
GMAT Percentile
75
75
–
85


Application Process

To apply for the PGDM Programme through the admission procedure at SPJIMR Mumbai, applicants should have filled the online form by November 22, 2019.

The Application processing fee is INR 1500 and can be paid through credit card or net banking.

Selection Process

Candidate shortlist is formulated based on their profile. They are also expected to meet the qualifying scores in at least one of the entrance exams. Candidates are sorted into 2 groups: Profile and Profile+Score.

First Phase Shortlists

Applicants shortlisted in the first group will be called for an early interview. The shortlist is based on their profile considering the following factors:

Consistency of academic record
Relevance of work experience
Versatility and achievements

Second Phase Shortlists
This phase is held after the scores of the entrance test are made available. Applicants in this phase are called for interviews based on their profile along with their performance in the entrance tests.

Selection List

The selection list is based on a composite score, which includes the applicant's profile, academic record, entrance test scores (CAT/XAT/GMAT), relevance of work experience (if any) and performance in the two rounds of group interviews.

TOTAL INTAKE

The current intake of the PGDM Programme is 240. 36 seats have been added for PIO/OCI and Foreign Nationals. This takes the total seat count of the institute up to 276. NRI applicants will be at par with Indian applicants when being considered for admission.