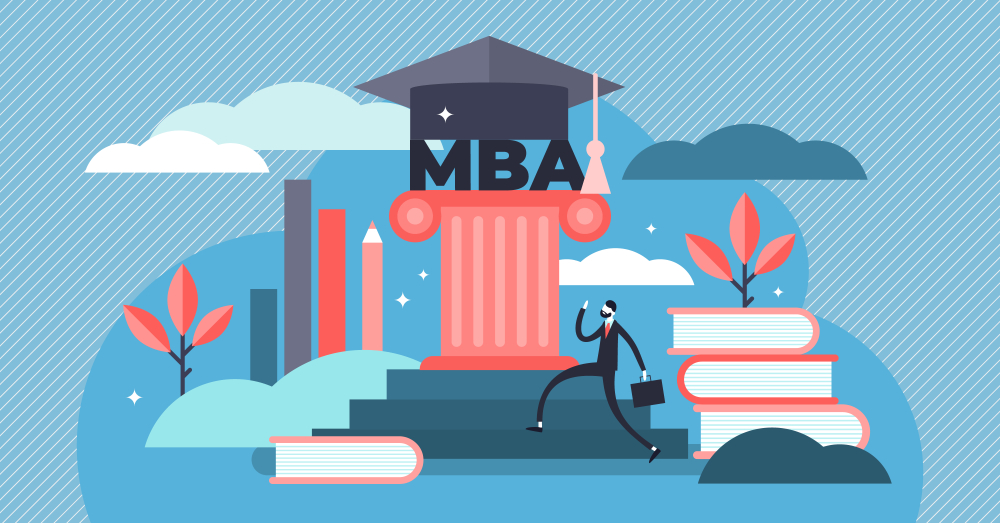 About 16,000 schools offer degrees in business administration all around and it pulls in a bigger corpus of aspirants every year who consider MBA to be a course that can propel their career into new heights and bring in new opportunities. Despite the fact that every school has a similar curriculum, in this case, it is settling on the correct decision that can procure rewards. While there are hundreds of MBA specializations up on offer, how would you choose one wisely that can turn you into a leader?
Everything relies on your individuality, your interests and career goals. Top B-schools introduce you to different fields of business in the primary year. You get an expansive understanding of Marketing, Finance, Operations, Strategy, HR and Systems (or IT) in the wake of finishing the primary year. It is smarter to pick a specialization that lives up to your desires.
Assess yourself on these parameters to get more clarity on which MBA specializations you can shortlist, choose one accordingly: 
1. Good with Numbers
If you are great at calculating, Finance is outstanding amongst other profiles accessible. Exceeding expectations turns into your bread and butter for whatever is left of life. Preparing financial models, analyzing financial statements and understanding industry/business trends will come first in your work. Next profile that comes in need is Marketing, which requires a decent analysis of the numbers, trends. In this light, you will design your Marketing strategy and an overall expenditure identified with it. Tasks depend a great deal on understanding numbers and co-relating it with the real development of merchandise occurring on the ground.
2. Travelling
If you are a man who likes to travel a lot and meet different individuals then Marketing and Sales profile might be the ideal fit for you. What's more, you have to work under targets everywhere. In the wake of Marketing, possibly IT/Systems gives abundant chances to travelling to another country and working in different areas.
3. Extrovert Vs Introvert
The misguided judgment that social butterflies are great at Marketing which is why they take the Marketing profile, is very misrepresented. A portion of the celebrated personas who made a name themselves in different fields, incorporates names like Dale Carnegie, Barack Obama, Mahatma Gandhi and Warren Buffet, who were introverts. If you identify yourself as one, you are required to not feel discouraged that Marketing and Sales aren't for you. Each deal pitch and each impression you create is ought to have a purpose.
4. Family commitments and Gender
HR is most loved among young ladies. The reasons credited are a steady occupation with nearly less pressure. Despite the fact that this is more similar to stereotyping, the genuine reason is that HR faculty needs certain key qualities like listening limits, feeling sympathy, great association aptitudes, an ability to consult without clashes and above all, the longing to help other people.
5. Career development
Regardless of the stream you pick, you must join an association where your particular stream is the primary business driver. For instance, pick FMCG organizations like HUL and P&G, where Marketing and Operations ordinarily drive the business. In companies like Airtel, Vodafne, the investments related to infrastructure have already been done like tower installations, spectrum fee, etc. So more emphasis will be given to the recovery of investment which can be done only through Marketing and acquiring more customers. Hence, Marketing folks will get more opportunity.
After having assessed your inclinations, here is a list of different specializations in the world of MBA to choose from-
Finance
In small organizations, the chief financial officer is in direct charge of cash, credit and accounting. There are variety of careers, including financial consulting, consumer and investment banking, merchant banking, institutional finance, corporate finance and international finance.
Marketing
Marketing management is the functional area that is closest to customers. Its activities relate to identifying customers' needs and interpret these back to enterprise for its business reaction. Marketing managers are tasked to meet the key objective of 3Cs of marketing. These are to satisfy the needs, the wants, and the expectations of the target customers and to outperform competition and to ensure corporate health and profit.
Information Technology
Since innovation is continually changing, organizations require supervisors who can remain on top of things. This focus gets future ready IT supervisors with abilities and learning for arranging and actualizing present and developing data and interchanges advancements.
International Business
The 21st-century worldwide commercial centre commands experts with a global point of view. The MBA in International business offers Candidates a comprehension of worldwide activities. Graduates who have picked this field are very much arranged for professions with multinational companies.
Operations Management
This specialization centres around manufacturing and production, including process stream, seller correspondences and ideal business tasks. Potential vocations incorporate assembling, retail, outsider coordination, investigation and more.
Leadership
This rapidly developing specialization offers an interdisciplinary training concentrated on basic parts of contemporary business achievement, including account and showcasing, and in addition, gainful business hones. For example, compromise, group building and corporate correspondence.
Strategy
Another rising field, this specialization gets ready candidates for vocations overseeing complex market elements. Coursework incorporates examination over an assortment of components, hierarchical structure market development and others.
Entrepreneurship
A specialization in a entrepreneurship not just plans graduates for vocations as fruitful business people, yet additionally for administrative positions inside organizations which organize advancement, alongside the pioneers that accompany it.
Innovation Strategy
Innovation Strategy offers candidates an establishment including the fundamental abilities, information and basic reasoning.
Corporate Social Responsibility (CSR)
This undeniably prevalent field combines management training with cutting-edge critical thinking related to corporate social responsibility. Studies incorporate the nature, administration and situations of various sorts of associations.
Now that we have listed the common specializations in MBA, we hope you'd be able to choose one of your interest.