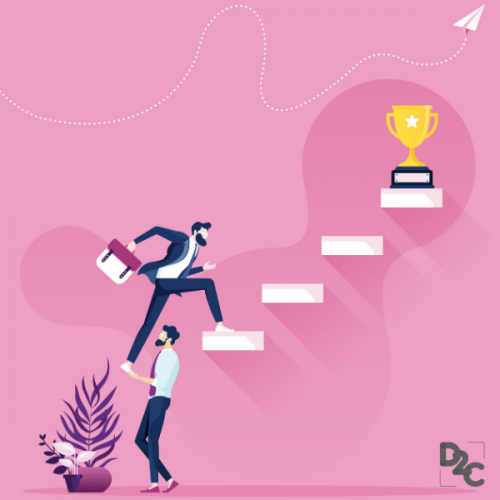 "A mentor is someone who allows you to see the hope inside yourself." — Oprah Winfrey
In an era where it is fairly easy to lose path and get distracted, it is necessary to find a guiding light, a ray of hope, the one person who believes in you and won't let you fall. It is of paramount importance to find one person who helps you reflect on your career objectives and make the required amends. The right mentor is what we are talking about, the only individual who knows the crests and troughs of your career graph and guides you to cross all barriers and step up in life, professionally. 
But before you choose a mentor, there are few things that you must keep in mind. One of these is the fact that there are numerous people who can give bits of advice but not everybody has the potential to become a mentor. In this kit of people lie your parents and family, who are great at encouraging you and giving pieces of advice, but they are oblivious of your flaws. A good mentor, on the other hand, knows your weak points as well as the areas of improvement and thus, guides you accordingly. 
Mentors act as a beacon of light. They are the ones who can call out your flaws and suggest books, articles and other effective techniques to improve yourself and ascend the ladder of success. What's important though, is the person you choose as your mentor. So, to clear the cloud of doubt and help you choose the right mentor, we have listed a few questions you must ask yourself before you choose your person and say, "You are the one!"
1. Will they speak the unvarnished truth?
It is crucial to look deep within and analyse your mistakes, the pits you fall into every time you make a decision or take a step forward in your career. But you might be blinded to the actual issues for which you will have to turn to your mentor. So, while you are choosing your go-to person, see if they are willing to spill the truth about your flaws. Evaluate how good they are in shedding light on the areas of improvement and whether or not the points they mention are actually relevant. 
In case your mentor cares enough about your improvement, they will talk to you about it directly. They will neither be aggressive or obnoxious nor will they be impatient about it. They will rather challenge you directly. Their observations will help you pave your path in a way that you will be able to work on your weaknesses. 
2. How committed and qualified are they?
Another equally important factor is whether or not the said person is qualified enough to be called a mentor and if yes, the commitment and time they are willing to give. You must look out for people who have been in situations similar to you, who have relevant experience and have mentored other people previously. While you might be looking for mentors via referrals from the people you trust or through a common friend or acquaintance, you can use LinkedIn for this purpose too. Don't step back from approaching a person who could prove to be a great mentor for you. Also, remember, you can assist your mentor too in making them look good as well as in broadening their network. 
3. Are they willing to connect and build a relationship with you?
Mentoring is a two-way activity and requires the two of you to be equally involved in the process. It is based on grounds of trust and a healthy relationship can be built when you let down your guard and share important bits of information. But it is vital for your mentor to be invested in you too. They must care about you enough to willingly spend time on your growth and development. 
Build confidence in your mentor and let them know that you believe in them. Hanging out with them and spending some time with them will help them know you better and vice versa. This is a tested way of laying the foundations of trust which will eventually help you work on yourself so that you can step ahead in your career. 
4. Will your relationship be sustainable in the long term?
The idea is to look for a mentor who wants your all-round development with respect to your career aspirations and goals. You might get occasional feedback from your peers or people you work with, but they aren't focussed on building your long term career. They are temporary and shortlived. A good mentor, however, will keep your future aspirations in the picture and will guide you accordingly. They will not be blinded by one-time events and limited horizons and will instead work on building the grounds of long term goals and objectives. 
So, it is essential to choose a mentor who is ready to commit to you for a long time and is willing to mentor you over time. Stay prepared to implement any kind of advice they offer. A good mentor will guide for years and will eventually help you shape your career in the right direction. 
Do not be blinded by emotions when it comes to choosing a mentor. Look around, talk to people, connect with Alumni and think on all aspects before settling for that one person who will mentor you in the years to come. If you are looking forward to all-round development and guidance that will define your future career path and prospects, choose wisely. Take your time to decide the best course of action. All the best!