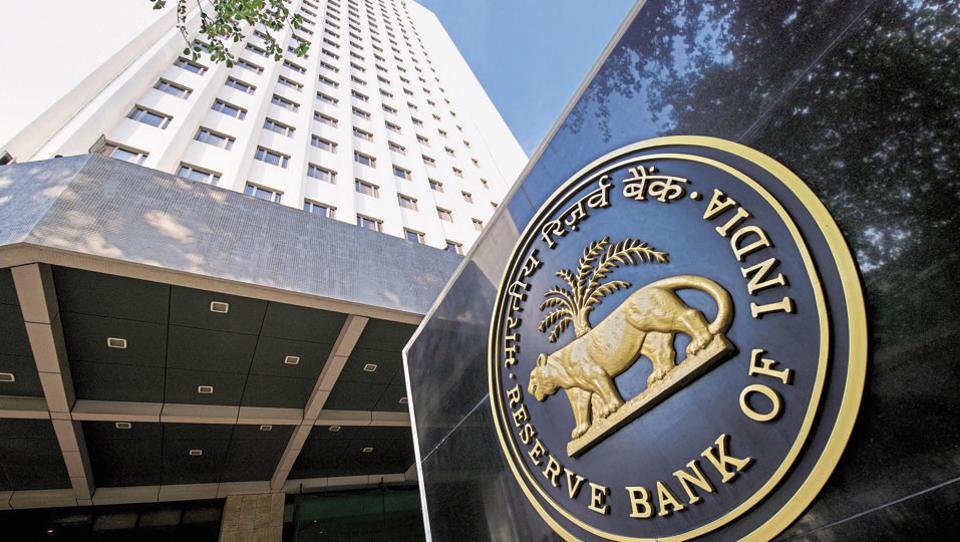 Summer internship, the corporate exposure that every fresher longs for, lasted for two months at RBI. My internship at RBI is an experience too grand to be expressed in words!
Is it a bird? Is it a plane? No its Time! Flying by! 
During MBA, we were used to time flying away but its effect was majorly felt when the first one month was over in just trying to grasp the different departments, their working, meeting different heads and the way work goes on and on without a break. Those eight hours felt like eight minutes, leaving us all with a feeling saying, "didn't we just come?" This feeling was never felt during the first year of MBA where we would be searching for time to stop to let us sleep.
Back to the battle field
Coming back to college felt the same as going back after Diwali break, looking forward to the same classes, day and night projects, group assignments and same routine things. But this time, I was going back with a lot of positivity, excitement and a sense of maturity which had not felt before. There was a new perspective on things now. All my studies and assignments didn't feel like a task now, but as a step forward in life.
Juniors! Been there, done that!
Another major change was seeing the juniors, all excited to turn a new leaf in their chapter. Looking at their confused state of mind reminded me of my first day at internship, not knowing what to do and how to approach in this alien world. I spoke to them with the same ease and compassion as I was spoken to by my mentor to bring them at home with the new challenging world.
When subject matter starts mattering!
Studying different subjects this time began with a new lens of optimism. Earlier different subjects were just subjects which we have to study to complete our MBA but now the subjects meant different chapters which we have to understand to face different situations, our work life will demand. This transformation happened during the internship period when my work was dependent upon by different people to complete their work. If I make a small mistake, major mistakes might happen at later stages of the work chain. This made me realize, no matter how small or big the task may be, doing it with full concentration and knowledge is important.
Internship at RBI, a metamorphosis 
Coming to internship interviews, being a fresher, internship interviews often made me ponder about my self-confidence about my competence regarding the job descriptions of different companies. Now, working at RBI for two months, I feel with my hard work and dedication, I can work in any stream and in any work environment. My mentor's motivating and encouraging words gave a boost to my self-esteem. Now when I have to give a presentation, I don't feel a nagging feeling gnawing at me, pulling me down.
Behind the scenes at an Indian Bank! 
My internship at RBI gave me a fresh perspective. The experience had a major impact on my attitude towards the banking industry. I was unaware of the backend process which goes on in a bank to help our economy survive. Working in the Foreign Exchange Department gave me an insight into the different companies dealing with the foreign exchange on a regular basis and how their licenses and registrations are impacting the exports industry. I studied the effect of FDI and Exports on the Economic Development of India. It contains different policy measures which are set by the government to support FDI and Exports and the impact the inflow of FDI and Exports are having on the growth of our economy. Studying the data from 2000 to 2018 gave me an insight into how much more FDI and exports are required in order to bring any change in our economy.
Unicorns in India
Inflation, agriculture expenditure, international trade regulations have a major impact on our FDIs but our government is also working immensely to support it and boost the numbers. Major changes were felt during the year 2014-15 to 2018-19 where different policies and subsidies to increase exports and FDI resulted in the development of many unicorns in India. Earlier till 2013 when we would hardly have even one unicorn in a year, now in 2018 we had 8 unicorns, a record high in number. Not only this, with the increase in our ease of doing business ranking, India is now seen as one of the most development leading countries, fostering the ease of MNCs and funding to our startups.
FDI and Exports fiddling with the GDP
My analysis showed that though FDI and Exports are increasing at a high rate, still there is a huge improvement needed in their numbers to have an impact on our GDP. Right now, our GDP has an impact on the increase of Exports and FDI but at the same time, our FDI and Exports do not have a sizeable impact over the increase of GDP.
This internship proved to be a major life changing event for me. Exposure of the corporate world, the scary department meetings with the regional directors, the always ready to help colleagues, made my life in an unknown world very easy. This has made my college life easier as well because it gave me lessons which are going to stay with me in my next corporate experience as well.
This article was submitted as an entry to Become an Author with Dare2Compete.