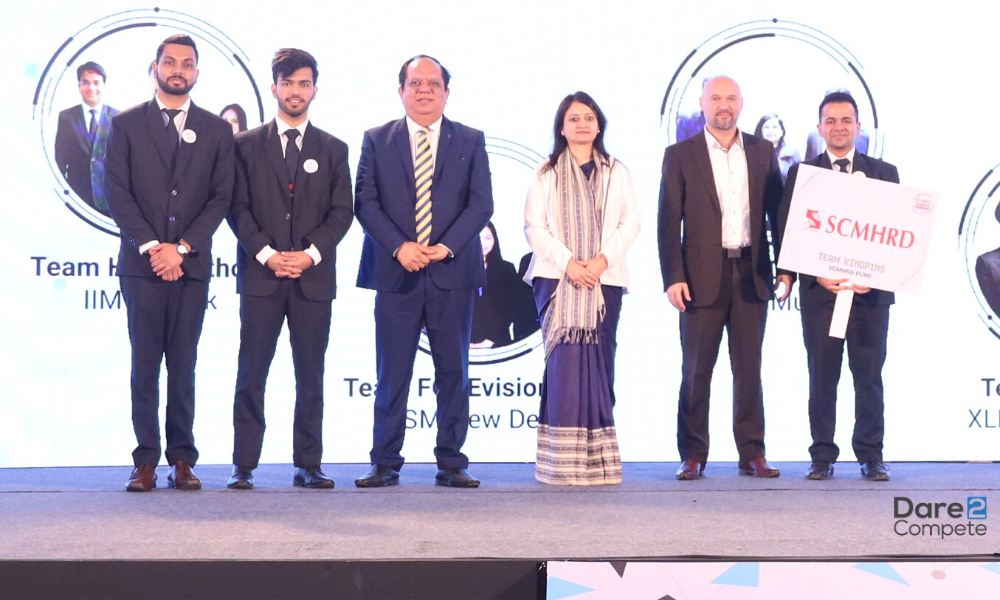 We followed the methodology of first identifying the problems that customers face during their day to day travel. It was our primary task to identify the problems in the current 2-wheeler shared mobility system. This is what helped us make it to the grand finale of Hero Campus Challenge as National Finalists. 
Working on the problem: Slowly and Steadily
Coming up with the solutions took us a lot of time as we had to design a model where we had to increase the convenience, but keep the prices low as the target audience is looking for pocket-friendly solutions. We worked towards the problem in stages and with every round of competition, we were able to make our idea better.
A total of 5 teams made it to the finale. It will be very hard to pick a single competitor as every team had their own strengths, which helped them reach the finale after qualifying multiple knock-out rounds in a competition where more than 10,000 teams were registered.
The unparalleled team
Our team consisted of Aakash Gupta, Akshay and Vishwas Saragia. In our team, two people have a technical background and one has a commerce background. Working in a team proved to be a great experience for us. The situations are challenging when 3 different minds come together to make a business plan. Even though we had multiple conflicts, we made sure to get the best out of that and we knew that in the end, we are working towards a common goal as a team.
Every team member had their own skills. Without these skills, we could not have come up with a sustainable business plan. Even though we three are from the Marketing batch, this is the first time we worked together as a team.
The well-organized competition
The competition sailed pretty much smoothly in terms of logistics and organization. Due to such a well-organized event, we got a chance to make new friends from other colleges as well as a chance to connect with brilliant minds working in the industry. Coming to the quality of judgement, I don't think that we will be able to comment on the judgement of the stars who have been contributing to the industry for the past so many years.
The whole event was full of awesome moments. When we reached the hotel, we were provided Hero goodies which made us feel special. The arrangements made by the company for our visit to Hero Neemrana plant and GPC showed how much the company has invested in us and what they expect from us. Reaching the final as the National Finalists of Hero Campus Challenge Season 5 was altogether a thrilling experience for us. 
The key takeaways
The biggest learning point that we would take from this experience is that while proposing any solution or even a complete business plan, it is necessary to work on the basics of the solution. It is essential to make the implementation easy and consumer-friendly. A complex problem need not have a complex solution. 
Also, when we worked in a team to build a business plan, we saw a lot of misunderstandings as we didn't agree with each other. Each team member had a different perspective on the problems we faced. This is when we realized that team members should stand with each other and remain committed to the final goal.