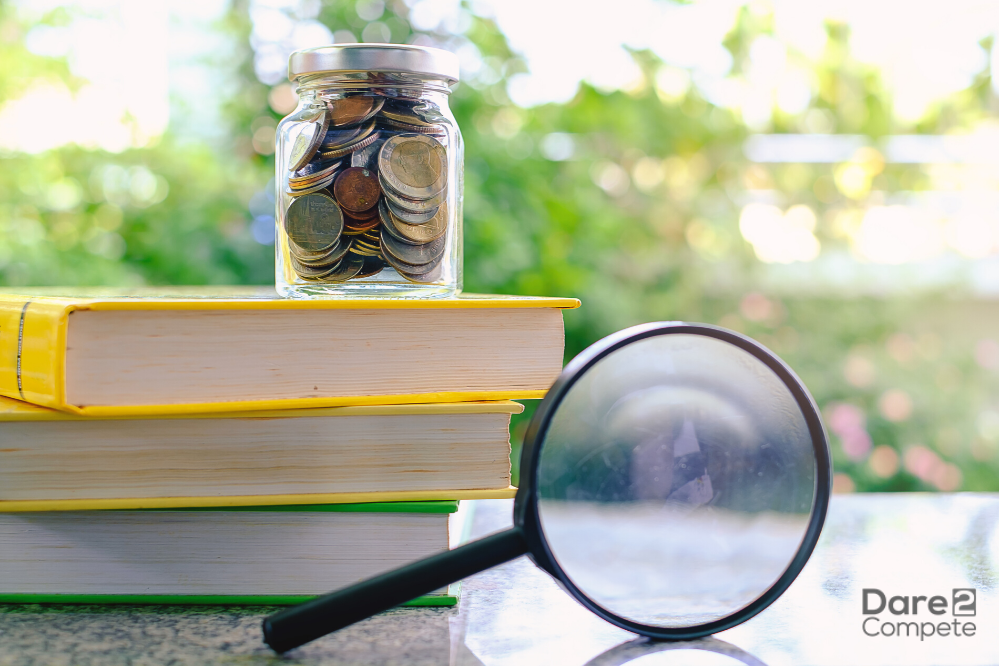 Planning to pursue an MBA is undoubtedly an expensive affair. You might have to forgo years of salary (in case you're a working professional) and exhaust a sizable amount for your tuition fees. The ones who aren't working might have to take student loans to pay for their expenses. But there are ways to deal with these if you plan your finances for the post-graduate programme well. 
Apart from running for scholarships, there are ways in which you can plan your two-year stay at the coveted B-School you're about to join. Strategic planning and laying out an efficient, thought-through idea to deal with your MBA expenses can go a long way in helping you manage your MBA budget. Hear us out!
The need for a budget
First things first, to plan your finances, you need to create a budget. It is vital to have a rough idea about your monthly expenses so that you are aware of the amount that you'll have to spare for the two-year course. Give your lifestyle a thorough and realistic look. This will be way simpler if you live with a budget or have tracked your expenses before. Ensure that you add the relevant factors such as tuition fees, books, food, housing, transportation, contingency and monthly living expenses that you are likely to incur. 
It is important to keep in mind that MBA programs tend to be very social and many candidates don't consider this when planning their two-year journey. Your school experience is going to include various types of networking events. These will range from social events to more expensive ones like the option of studying one semester abroad. Along with this, you must also keep aside some amount that will come in handy in times of an emergency.
How to minimize costs
Once you are done with the initial budgeting, it is time to find ways to reduce the costs so that you have to spend the minimum possible amount on your MBA. There are two ways to go about this, both of which fall under the umbrella of Scholarships. 
MBA Scholarships: Premier B-Schools in India offer scholarships to students on the basis of their need and merit. These scholarships generally are either offered by the Central Government or the State Government and the information of these are available on the website of the institute. To check whether or not you are eligible for the same, it is advisable to visit the college website. To know more about the different types of scholarships offered by B-Schools, click here.
Company Scholarships:

In case you are a working professional, there are chances that your firm agrees to bear the expense of your studies. Even though not many companies offer this opportunity, some do, especially the ones that are Fortune 100 companies. Such scholarships that are offered by companies either cover the amount partially of fully, which depends on both, the candidate opting for an MBA and the company. However, there are a few terms that follow with this offer. You'll have to work for a stipulated time in the company once your MBA program is over. So, before you accept the sponsorship offer from your company, you must consider this aspect as well. 
How to finance an MBA
When you've planned your budget and thought about the various ways in which you can bag a scholarship, it is time to plan the remaining expenses, the ones which aren't covered in scholarships. In short, it is time to think about taking an education loan. 
Education Loan
Most students prefer to opt for loans to pursue post-graduate programs. While the interest rates of such loans can vary roughly between 8% to 13%, the rates for IIMs are generally low and differ from bank to bank and from college to college. Many banks set up registration camps in the college campus itself which fast tracks the entire process. 
You can get the loan sanctioned in a period of 1 day to 2 weeks depending on the time taken by the bank to complete the process. You can take the loan, either for the full amount or partially, depending on what suits you the best. Such education loans often don't require a guarantor or a co-borrower and can easily be availed on the name of the candidate only. 
Things to consider when opting for an education loan
Before you take the loan, you must consider the following important aspects:
The rate of interest

: These vary from bank to bank and for college to college. Many prestigious B-Schools have tie-ups with banks so that they offer cheaper interest rates. But it is always advisable to go through the details of a number of banks to look for the one that suits you the best, before you jump into conclusions. 

Collateral:

For most premier B-Schools, the need for a guarantor or collateral does not exist. But for the MBA colleges that do not lie in the list of tier 1 B-Schools, this might not be the case and collateral may be required. 

The time for Repayment:

The repayment of the loan amount generally begins post your MBA, six months after you have completed your degree. It is repaid in instalments called EMIs (Equated Monthly Installment). The tenure of repayment differs from bank to bank. 
You can also choose to connect with alumni or current students of the B-School to get a better idea of the way in which you can plan your finances. 
The cost of pursuing an MBA from a prestigious B-School is undoubtedly high. But the memories you'll make here and the values you gain are invaluable and are an asset that you will cherish forever. So, even though it is essential to plan your finances and consider the Return on Investment before stepping into the two-year-long journey, it shouldn't hold you back from pursuing an MBA. All the best!