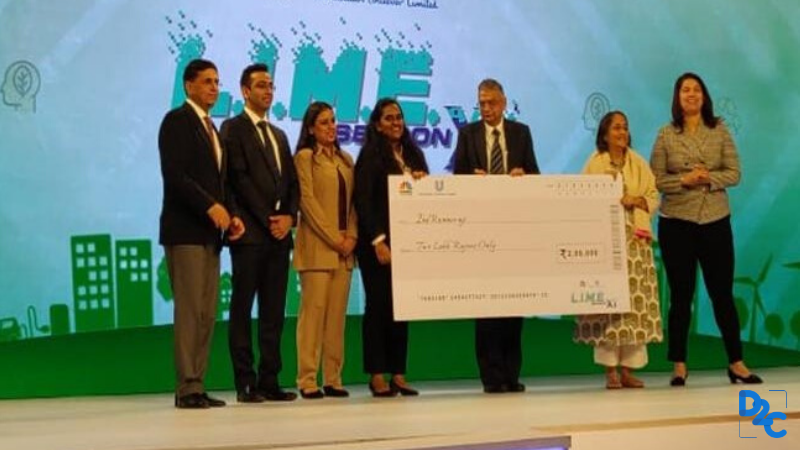 Our strategy since the beginning has been very simple: to stick with basics and to try and use all possible resources available to us. The three of us never hesitated to challenge any ideas or conclusions the group would come to. This really helped us put things in perspective. We were never worried about having to start all over again and work at a different angle. This is what helped us reach the finals and then get crowned as the Second Runners-Up of HUL L.I.M.E Season XI. 
The Challenges we came across
In a B-school environment, you get to work with a lot of teams. However, the experience was completely different with L.I.M.E because the stakes were very high and so was the pressure. 
As a team, we had a lot of conflicts. But as a rule of thumb, we had decided that we would challenge every conclusion/ solution we would come up with and try to justify the same. This approach was very rewarding in terms of helping us look at our solutions with a new perspective. It also helped in predicting the kind of questions that we could expect.
However, this approach meant we were also in disagreement a lot of times. We resolved conflicts by trusting each others' instincts and by knowing when to push and when to give in. And this is what helped us bag the trophy of the Second Runners-Up of HUL L.I.M.E Season XI.
Overall, we learnt to integrate experts' opinion, customer insights and our very own new ideas to come up with solutions which had the right proportion of innovation and scalability. Both cases in L.I.M.E were very unique and topical. In the beginning, it was challenging for us to understand the concept of precision marketing and find the right resources which would provide the necessary information. However, the HUL team provided us the required support through mentor sessions which really helped us understand what was expected of us. 
The team – Indovationists
There were four teams in the National Finals. Since we knew, firsthand, the kind of effort, hard work and grit it took us to reach the finals, we knew how dedicated the other teams were to win the competition. Therefore, the competition was tough among all the four teams. 
Our team had been waiting eagerly for the launch of L.I.M.E Season XI. We started working on the cases as soon as they were made available to us. When we named our team Indovationists, our idea was to develop innovative solutions in a sustainable way responding to Indian conditions of diversity and we believe we did just that.
Our goal since the beginning has always been the same, to win HUL L.I.M.E Season XI. We believe that this common goal allowed us to put in the required effort and hard work together and push each other to deliver solutions. To achieve what we had in mind, we needed extensive background research, a creative brain and the ability to put it all together. All three of us stepped into each of the roles at any given point of time to deliver quality solutions. 
We think that our team's forte is the ability to connect the dots. To solve a case study problem like this, we needed various resources like expert opinions, in-depth primary and secondary research, creative ideas, etc. However, all of this would have been futile if we didn't have the ability to integrate all of it in the right way, like the pieces of a puzzle. Each of us had their own strengths which we identified and exploited to the fullest. We think that the ability to put it all together is what's more important. 
Why HUL L.I.M.E was a crucial competition for us
HUL L.I.M.E. is one of those competitions which we knew about even before joining the B-school. But after taking part in this competition, we know the reason why. The organization of the competition is simply flawless. Both HUL, as well as, CNBC teams were very approachable to us. We are truly grateful for the support we received, from the mentor sessions to clear our doubts to the facilities provided in the semi-final and final rounds to make us comfortable. 
We learnt the concepts of precision marketing and social marketing in a very practical environment. Both of these will help us in the future since they are topical. We learnt how to come up with a simple solution that can have maximum impact. Most importantly, we learnt how to put to use three equally competent but very different minds by garnering the strengths of each of them.
The one amazing moment
I think the most special moment for Team Indovationists was when we were declared a national finalist. Since the semi-final round was a tough elimination round (only 4 out of 22 teams were to be selected), we were very nervous about the results. Also, our name was the last to be announced so we were quite disappointed by then. This was because we thought we did not get through. But the moment our name was announced, we danced with joy and the mood stuck with us for the longest of times!