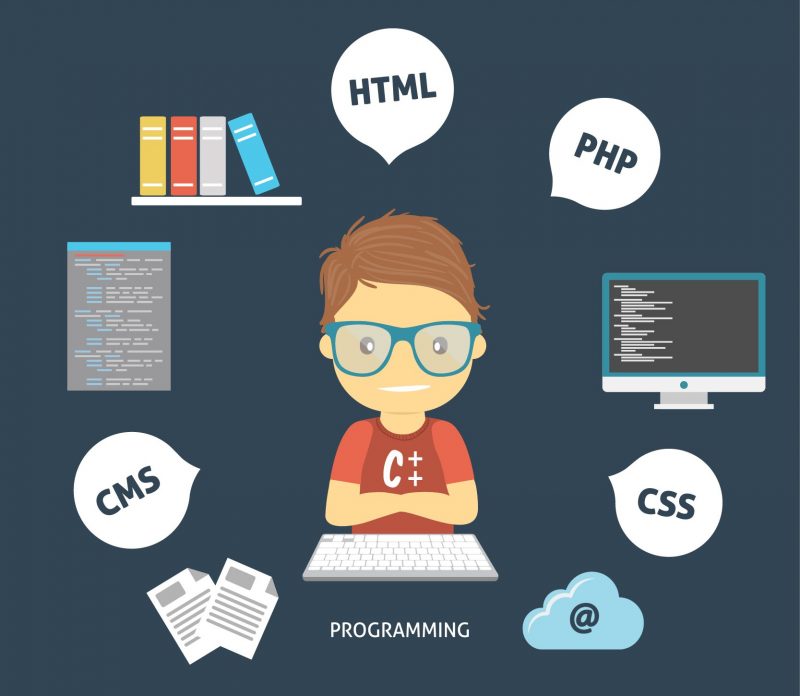 "The most important thing is, whatever you decide to choose, take it seriously and do your best." – Tom Sturridge. The realm of computer science is vast, colossal. Submerged within it are individuals, most often known as programmers. While this world is expanding at a rapid scale, the number of coders are growing at a considerably fast pace too. How, then, are you supposed to differentiate yourself from the herd? In short, how will you market yourself as a programmer on a planet where we are on the verge of a software apocalypse? 
Some emphasize on building your skillset that is bound to give your career a boost. Where this major fact cannot entirely be neglected, you need to be smart enough to know the "hows". In simpler words, you should act smart and focus on the bigger picture. To help you give a better insight into what we're asking you to do, we've created a list of the ways in which you can market yourself as a programmer.
1. Do not code blindly
In a world which incorporates around 26.4 million software developers, what is the one differentiating factor that makes you unique? 
There are people called code-monkeys, the ones who code blindly. Their focus lies in writing the perfect code for the given problem statement. They aren't creative and coding isn't fun for them! You, instead, must be particular about the code you are writing, giving significant consideration to the scope of architecture, functionality and design. Learn frameworks and make sure that you apply them. Try different styles and get efficient in your work. Get work done, ensuring that you give it your best shot!
2. What makes you different
As a programmer, there are people who are specialists in certain domains. What are you good at? Are you aware of your powers, that one area where nobody else can code better than you? A front-end or a back-end developer, how do you identify yourself as a programmer? Do people come to you with a specific type of problem? Based on your experience, you must have mastered skills in a particular domain. People around you would have acknowledged this too. Find that area of expertise and make sure that you highlight it in your resume. Let people know that you're exceptionally good at something, be it a programming technique or a language. This is "your thing".
3. The reliability factor 
One thing that hiring managers are definitely looking for is the coefficient of reliability. The glitches encountered in the tech field are numerous, that means, you'll come across too many points of failure. But if you stand by it then and deliver when times are tough, you will be the one employers would want to hire. Be the one people can rely on, during difficult scenarios, especially when the code faces errors. This is what will make you different from the numerous other programmers. This is the quality recruiters are looking for. Can you solve issues the Harvey Specter way?
4. You aren't only a programmer!
Even though defining yourself as somebody more than a programmer is tough, it isn't entirely impossible. Many programmers make sure that they do not burn out easily so that they can make time out to pursue their passion. You can be a painter, a speaker, a teacher or can run a marathon. The person you are in the off-work hours, plays a crucial role in defining your individuality. It speaks volumes about the qualities you'll most likely bring to the table, at work.
5. Promoting your work
If you are in a room and people don't know what you do for a living, have you promote yourself enough? The more friends you have, the easier it will be to find your next job. Post about your projects on Quora or Reddit. Create a Github repository. Make use of the various other social media channels. Let people know you. Help people find you.
Possessing knowledge of a particular domain is important. But what's even more essential is the need to spread the word about your skills. Now that we've listed the necessary to-dos to help you market yourself as a programmer, get ready to set things right. You can sail through this if you know how to deal with the high tides and the lows. Be your own warrior. You've got this!