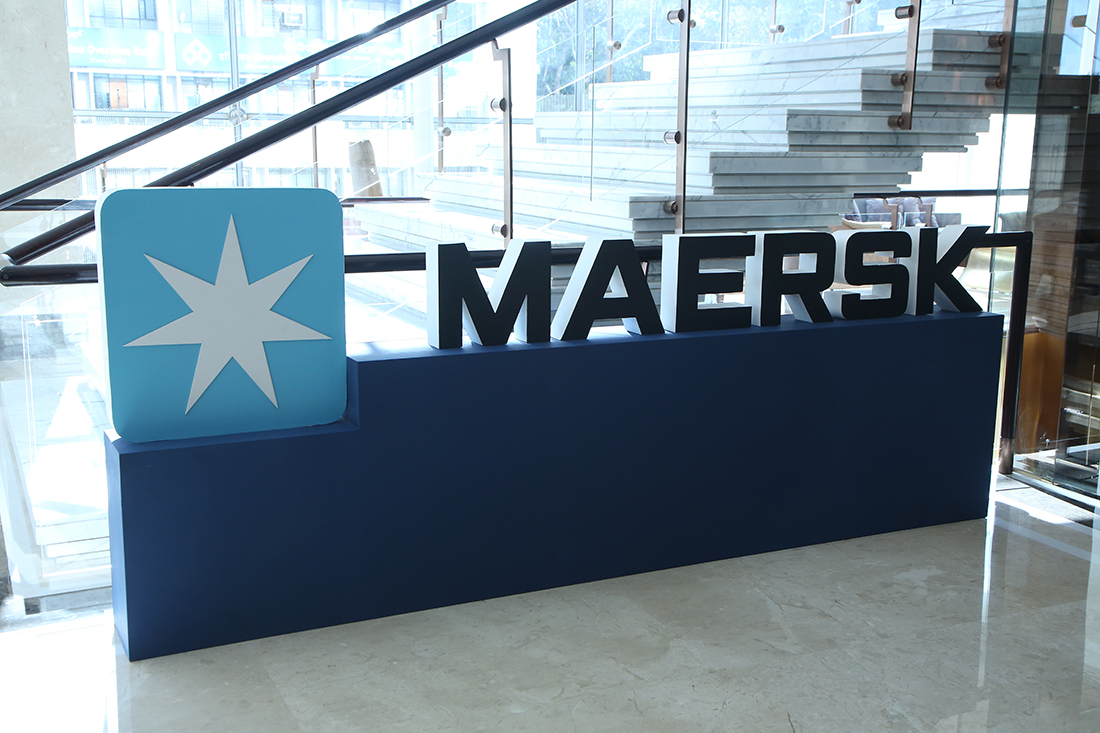 Maersk is known for its work culture which is touted to be one of the best. I wanted my first stint in the corporate world to be in a company that is renowned for its work culture. Another reason for choosing this internship with  Maersk GSC was the leadership position in the industry. For anyone interested in Operations, Maersk GSC is "the" place. This made it a snap decision for me to do my internship there.
What is the selection process for an Internship at Maersk GSC?
The selection process for Internship at Maersk GSC had the following components:
Shortlisting on the basis of CVs

Group discussion

Personal Interviews
The average size of each group was around 10 candidates and topics varied from current affairs to abstract topics. The next step was an interview round of about 30 minutes on an average. The selection process was fairly simple and standard when it came to internships. It was equally nerve-wracking and difficult to crack too!
My Internship at Maersk GSC was for an Operations oriented role which centered around setting up Turnaround Time metrics.
My Internship with Maersk GSC was eventful, fun and a sea of learnings! Talking about my learnings, I can ascribe them to the major buckets, soft skills, and hard skills. In soft skills, I was able to imbibe the management and leadership skills displayed by my managers. All divisions of the company enabled an understanding of how all the divisions collaborate with each other in a group of Maersk's size.
I had to collaborate between cross-functional teams, one of which was in Copenhagen and other being in Chennai while my posting was in Mumbai. This allowed me to build skills that relate to negotiation and collaboration. In terms of hard skills, I was restructuring some of the solutions we were using in Excel format. I got accustomed to the in-house software used by the company.
What did I learn during my Internship?
I am through and through a Delhi boy. From my graduation to my B-School, all have been under the Delhi sky! For my internship at Maersk GSC, I had to live in Mumbai. It was a totally different experience to live on my own. My manager would joke around when I submitted the reimbursement bills, that I had poha for breakfast for 2 months straight!
It was a wonderful learning experience. It gave me a sneak peek into how my life will be, a few years down the line and what are certain things I need to keep in mind to be prepared for the same. I will be visiting Copenhagen for a 4 months exchange program in September. So, this worked as a preparation for that experience as well.
My first team outing was to a nearby restaurant. The entire team tried to pull my leg about being vegetarian, non-alcoholic and a non-smoker from Delhi. It was a wonderful way to bond with all the team members. One incident I will never forget is watching the Global Execution Lead of my department coming near my desk and tickling one of my teammates. He then gave him a painting he especially got for him from Thailand as a gift. It made me feel that human-level connection with the senior leaders in the company.
If given a chance I would love to work with Maersk GSC. My internship with Maersk GSC was everything that I had expected. Wanting a wonderful work culture, which was pretty evident in these two months, I was pleased to see that it was so much more than just a good learning opportunity. I understood the overall workings at Maersk and the diverse roles and opportunities. I could see great leadership and managers which is always a very important factor while choosing a company. Overall, I was happy with the experience as it ticks the majority of boxes for me.
The feedback sessions were very positive. They brought to light the aspects of my work and personality I needed to work upon and the ones which were strong. A major takeaway being, my strength in selling my story and distilling information to each member of the group in the simplest way possible. A learning for me was to see how small inputs along the way can majorly change the output at the end of the period. Some guidelines from my mentor allowed me to realize the amount of planning the manager does for each team member before every meeting. This was a key take away from the learning perspective.