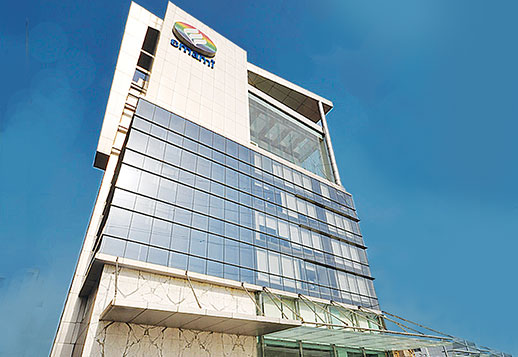 Emami Ltd. is one of the main and fastest developing healthcare businesses in India. It has an arrangement with esteemed brand names which include BoroPlus, Navratna, Fair and Handsome, Zandu Balm, Fast Relief and Kesh King. I have been enthusiastic about the FMCG sector for a long time and had always wanted to learn about the related market trends. Doing an internship at Emami Ltd. could throw open doors for my promising career. So, when Emami Ltd. visited the campus with the offered roles, it was hard to say 'No'.
What is the selection process for an Internship at Emami Ltd.?
The selection process for an internship at Emami Ltd. comprises of the following stages:
Shortlisting on the basis of CV

Group Discussion
The process started with the opening for online applications. After this, the selection process went through exhaustive rounds of CV based shortlisting followed by a group discussion and the final personal interview. At each step, we were tested not only for our soft skills but also for the basics of what was needed to be a fit for the corporate stint.
What did I learn during my internship?
During my internship at Emami Ltd, I was fortunate to get an opportunity to work as a Marketing Intern for a project under new Product Development. It was exciting as it involved understanding consumer behavior, intensive market research, and market mapping. The fun part was the flexibility of the project. We were asked to keep our thinking hats on and be high on the creativity part. 
My internship role required an in-depth understanding of the market trends and analysis of the netizen's behavior. This required me to understand data, quantify the qualitative measures and predict the upcoming trends. Besides PowerPoint and Excel, I got to work on effective ways to get reliable data.
For two months, my abode was the City of Joy- Kolkata. Rightly said, the place is indeed full of great food and exquisite places to visit. The local sweets were what I cherished the most. I found my stay to be a roller coaster ride. I love visiting places and exploring different cultures. Starting from staying in one of the best residential places in Kolkata to roaming around the local streets of Dharamsala, Garia, etc., it was a wonderful experience.
In the first team meeting, I got a feel of the people that I was going to work with. The amount of knowledge they possessed impressed me. Even with the vast amount of expertise they had, they were all quite down to earth. I feel there is still a lot to learn and grow in this field. So, if given a chance, I would love to work for the organization.
What are the key takeaways from your internship?
Through all the review sessions, I felt the project getting executed in a detailed and systematic manner. I learned how the small parts were acting as building blocks for the entire project. Detailed planning and the ability to present ideas using excel are a few of my important takeaways. These takeaways from my internship at Emami Ltd. have helped me in shaping my future.
Mention some interesting incidents that happened during your Internship at Emami Ltd. 
Meeting interns from different B-Schools and ending up with good connections was a learning experience in itself. Besides this, our encounters with the Market Representatives is something which I will never forget. They used to present the on-ground happenings and perception of the brand in the markets in their raw terms and understandings. I found this very interesting.