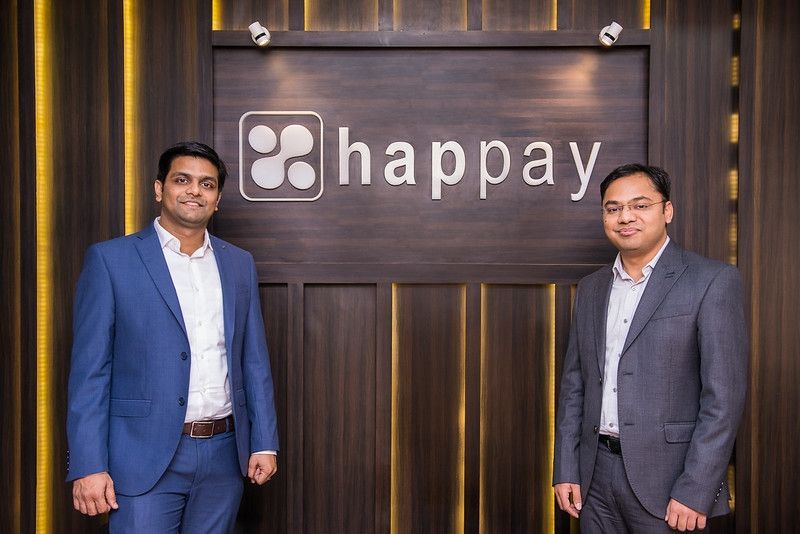 Happay is the most generally utilized and executed arrangement in the Indian T&E programming space. Having worked with 5000+ customers crosswise over 40+ verticals, they can work with organizations of any size to make a customized stage for budgetary achievement. I chose this live project at Happay over others as it gave a mind-boggling role in which I could put my heart and soul at work and decide the future course of action for the organization. So, it felt like the entire business and future of the company depended on my strategy. This gave me a sense of responsibility and accountability as well. Strategy formulation, being one of my favourites, was also a big reason for my inclination towards this role.
What is the selection process for a live project at Happay?
The selection process involves multiple stages:
Presentation Rounds

Case Study

Problem-solving Round

Critical Thinking

Strategy Formulation Rounds
There were multiple rounds of presentation, case study, problem-solving/ situational analysis, critical thinking and strategy formulation. We submitted our responses in different formats as per the requirements of the rounds. The best of the lot was selected for the golden opportunity.
What did I learn during my stay at Happay?
For my project at Happay, I was given a multi-dimensional marketing and strategy role. I had to develop the Go-To-Market (GTM) Strategy for the company to enter and establish its roots into the Australian and New Zealand markets. GTM Strategy Formulation, Marketing Research and Analysis, Competitor Analysis, Game Theory, Business Understanding and Management, Financial Analysis and Management, Operational Management were some of the areas I improved my skills in.
It was an amazing experience that gave some life lessons. My experience drove the entire business to new heights through a successful strategy. However, I didn't move to a different city for my live project at Happay. But I was certainly required to give presentations and attend status reporting meetings from time to time. The experience was amazing. I had to be a part of the corporate team and explain every crucial step of the strategy. This included why I believe it would be the best course of action and what benefit it would bring to the business. 
It was definitely a new world out there waiting for me to enter and experience every bit of it. It was a wonderland where I could wave my wand. I could try spells (through my strategy) to see how things turned out. A warm welcome was given. I had ample space and opportunity to race my brain horses and churn out the best ideas. It's definitely worth joining, mainly because it's a fast-growing organization. You get ample opportunities to showcase your skills and unleash your potential. You are free to give as many ideas as you have. So, you get a platform to put forward the best in you!
What are the key takeaways from my live project?
Before establishing our roots into a new market, it is always essential to understand the market thoroughly. It is necessary to chalk out the planning to enter, the business scenario, the scope and opportunities to grow. The players already existing in that market, our competitive advantage over the already established as well as upcoming players and the capacity and management in terms of finances, operations as well as marketing to expand and grow in that market also had to be taken care of. 
It is also very important to consider the macro factors along with the micro factors. We can turn them in our direction and take advantage of them to give a boost to our business. There was a time when the higher management team took my suggestions lightly. They thought I was just an intern and so didn't pay heed to my opinions.
However, after properly understanding my strategy, they soon gained confidence in me. They were ready to drive their entire business according to that strategy. They, of course, had some inputs, improvements and guidance of my mentors. The most important lesson for all of us was that fresh minds can bring fresh ideas. Even experienced individuals might not come across them and they might actually turn out to be the best.