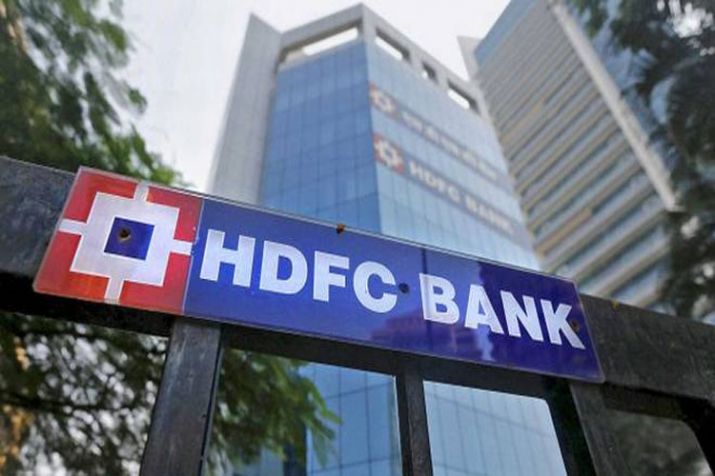 I have always been into sales and marketing since the time I took up Masters in Business Administration (MBA). I was looking for an internship which would provide me an experience of both sales and marketing. When I read the job description of HDFC Bank, my eyes literally popped out. I believe no other company could provide me with such a hands-on experience. The recent growth of HDFC Bank in the last 5 years was what prompted me to do an Internship at HDFC Bank.
What is the selection process for an internship at HDFC Bank?
The selection process for an Internship at HDFC Bank had the following components:
Registration on HDFC Bank's portal

Shortlisting on the basis of CV

Group Discussion
The first step was to register on the HDFC Bank's portal. After that, we were shortlisted based on our CV. The Regional HR Head and the Cluster Head came to our campus for the rest of the selection process. The on-campus round started with the group discussion followed by the final round which was the personal interview. The group discussion was conducted in groups of eight students each. The last step was the personal interview which tested us with a blend of technical and HR questions. With this, the long recruitment process by HDFC Bank which tested us to the core with various challenges came to an end.
What did I learn during my internship?
My internship with HDFC Bank was for a Sales and Marketing role. I got "New to Bank Acquisition" as my project at Rudrapur branch of HDFC Bank. The project consisted of a mix of Business to Business (B2B) and Business to Consumer(B2C) initiatives as a part of the sales and marketing profile offered. I got a golden opportunity to be a part of the team responsible for the new B2B initiatives undertaken by HDFC Bank around the Rudrapur Region. It helped me to hone my negotiating and communication skills. I took part in the cross-selling of services for different sectors like education, healthcare, entertainment, provided by HDFC Bank.
These were the following deliverables of my internship with HDFC Bank:
Pre-Sales for the education business segment under the Master Initiative.

Market Research for prospective customers in the Uttarakhand region.

Catchment Scoping for the product DD19, which is for

Small to Medium Enterprises

, small shopkeepers in the region.

Sales for the products like Credit Card, Personal Loan, Auto Loan, etc.
This internship provided me the perfect platform to gain some experience before joining the corporate life. The two months completely changed me and made me a better person. I was able to work on my soft skills which included negotiation, communication, team management and leadership. I was also able to work on my Technical Skills like Tableau, Google Analytics, etc. Hence, it was a great learning opportunity for me.
I had to move to Rudrapur from Kashipur for my Internship with HDFC Bank. The experience was amazing. Staying away from the huff and puff of cities like Mumbai, Bengaluru was a boon in itself. Rudrapur is a relatively smaller city that provided weekend getaways like Nainital just around the corner. Overall, this was an experience that would stay in my heart for a very long time.
Our Branch manager introduced us to the team on the very first day. The Cluster Head was introduced a few days later. He asked us a few questions about our expectations and the timeline of our project. Our response impressed him and this lead to a field visit with the branch manager and cluster head for a new B2B initiative. Afterward, he took us for dinner which served as an ice breaker. He asked us a few questions about our college life and our future aspirations.
I would surely love to join HDFC Bank for a full-time job as the relationship manager profile fits exactly with my field of choice. It would provide me with an on-ground experience like no other which would help in understanding the customer behavior better. Working for a leading bank like HDFC will truly be a dream come true for me.
Working in retail banking asks you to handle different kinds of situations. Some customers, at times, get irritated due to misunderstandings. It was my first time in such a situation. Our branch manager showed us how to handle such situations. This impressed the customer who was heading towards opening a new Fixed Deposit Account. Thus, the most important thing that I learned during my Internship with HDFC Bank was thinking outside the box.
What were the key takeaways from your internship?
On the very last day, our mentor held a feedback session. These sessions were very positive. They brought to light aspects of my work and personality I needed to work upon and the ones which were strong. Our mentor was pretty happy with the overall performance. He gave me a few tips to help me to succeed in the future:
1) He asked me to be more composed with the everlasting energy I already possessed.
2) The most important aspect for future consideration is leadership which improves with experience.