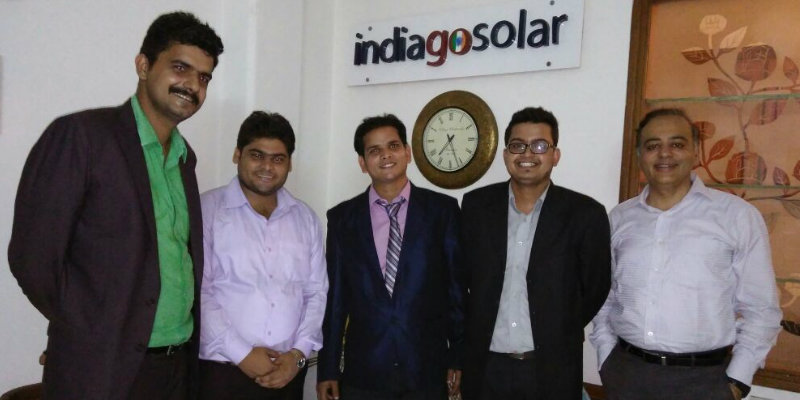 India Go Solar is the brainchild of IIT and IIM alumni and the experts from the industry. It is India's first solar oriented e-commerce commercial centre. The organization is centered around making a cutting edge stage which houses a large number of top evaluation sun based items, rooftop assignments and different administrations. It likewise enables purchasers to recognize solar oriented items, tasks and administrations in accordance with their needs. Thus, making all information about solar products accessible in one place. This organization is known for its finance domain. I have always wanted to explore the financial world. So, when an opportunity from such a reputed organization presented itself, I grabbed it with both hands. Getting selected for an internship at India Go Solar provided me a sense of achievement like no other.
What is the selection process for an internship at India Go Solar?
The selection process for an Internship at India Go Solar has the following phases:
Technical Interview

Interview with the CEO
A technical interview was the first step. The interview focused on questions from the finance sector. A final interview with the CEO followed this. Honesty and being enthusiastic about your role are the keys to cracking this interview. 
What did I learn during my internship?
I worked as a Finance intern during my internship at India Go Solar for a period of 2 months. The subject matter of study during this period was "Wish Tree – Financial modeling on Solar rooftop projects & its utilization". I had a specific project assigned. But I had the opportunity to work in every department of the organization. I had the liberty to familiarize myself with their modus operandi and was later given the choice to move forward in the work that interested me the most. Very few organizations provide such an opportunity. 
I learned the nuances of Financial Modelling and implemented the learnings in my assigned live project 'Wish tree' and finally came up with the "Wish Tree Calculator". It went live on India Go Solar website in the last week of my internship at India Go Solar.
All my peers were very warm and welcoming. They never hesitated to help me out in any way. I completed my summer internship project at India Go Solar under the guidance of Dr. Harish Ahuja. He generously took me through the entire process and sat down with me every week to discuss my agenda. He would also check on me from time to time to see what all I had learned. I cannot find enough words to thank my mentor for the patience he showed with me. What I gained from India Go Solar in terms of knowledge and life lessons. This will go a long way in shaping me as an individual ready to take on the Corporate World! 
Describe the work culture at India Go Solar
The work environment at India Go Solar is very comfortable and conducive to learning. They included me in every aspect of their daily agenda – be it a daily pledge session or a formal meeting. They considered my suggestions for any matter of discussion. Everyone in the organization helped me in making progress on the ideas that I gave. Therefore, I was happy that they were encouraging me to take initiatives on my project. This provided an expansion of the learning landscape for me. I was fortunate to be able to present a topic. I was also a part of sessions where we discussed the organization culture, financial inclusion, etc. This proved to be helpful in the latter part of my MBA program. 
An interesting part of the India Go Solar monthly schedule is their interactive learning session, called "Thursday-Fun & Creative". Anyone can take up any topic for discussion and present the same after which some activity or discussion would be done on their chosen topic. We always used to wait eagerly for Thursdays! These were one of the best moments of my internship at India Go Solar. Though the internship at India Go Solar was quite captivating, I would like to explore more opportunities and learn more about the financial world before I make my final decision.