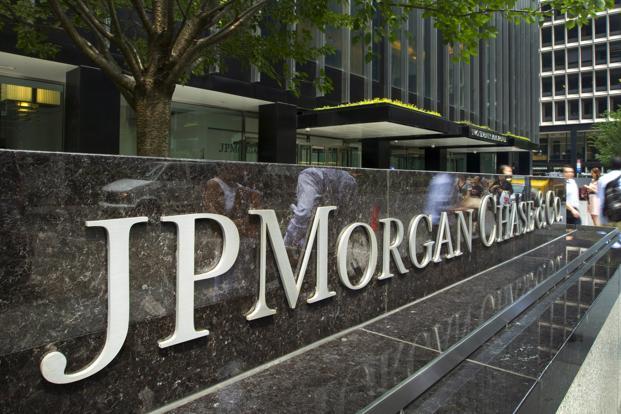 JP Morgan Chase, as a company, needs no introduction. A large number of factors have allowed JPMorgan Chase to sustain its topmost position for decades. Doing an internship at JPMorgan Chase could provide me the much-needed practical exposure in the world of Finance. And at the same time, I would also get an invaluable experience worth mentioning on my CV!
What is the selection process for doing an internship at JPMorgan Chase?
Securing an internship at JPMorgan Chase didn't come easy. I had to pass through the grueling selection process of JPMorgan Chase which comprised of:
CV Shortlisting

Personal Interview-Technical

Personal Interview-HR
Days went by perfecting my CV to ensure that it doesn't prove to be a roadblock in my journey to JPMorgan Chase. On a personal note, I believe that a sound CV helps the employer to differentiate you from the crowd. So, be extra careful while preparing your CV and never shy away from consulting your peers and professors for help. 
The follow-up round was a Group Discussion which was not a tough nut to crack as I had already faced many such discussions earlier. What really proved to be challenging for me was the Personal Interview. Although I knew most of the answers but maintaining my confidence throughout the process proved difficult at times. Nevertheless, I managed to sail through JPMorgan Chase's selection process and bagged an internship with this reputed organization.
What was my role during my internship at JPMorgan Chase?
I was selected as a Financial Analyst Intern in the domain of Global Finance & Business Management. My project basically required me to analyze the Business Process from a different perspective. Subsequently, I had to come up with innovative suggestions to improve on the existing work methodology of the company. This multifaceted role gave me a taste of reality and was a true test of my endurance capabilities. Overall, my internship at JPMorgan Chase was one of the best experiences of my life.
What did I learn during my internship?
At the time of joining JPMorgan Chase, I knew that I would be learning various new things. But what I actually ended up gaining completely surpassed my initial expectations. I could not only work on my hard skills like Data Collection, Data Representation, and Financial Analysis & Reporting but also built upon my soft skills of Communication and Presentation. After my internship at JPMorgan Chase, I feel that I have become well-equipped with all the necessary skills to thrive in this industry.
What is the work culture at JPMorgan Chase?
To attend my internship at JPMorgan Chase, I moved to Mumbai. I had already tested the waters about my decision. Thus, the move seemed organic. If asked to recollect, my memory of the first team outing takes me back to the dinner in a rooftop restaurant organized by the company.
Although I had joined JPMorgan Chase only a few days back, and that too as an intern, I was absolutely amazed by the way people there showed interest in me and my stories. Especially, the senior leaders made extra efforts to make sure that all the newbies felt at ease. This session proved to be an ice breaker and broke the walls of hesitation between me and my seniors.
Given a chance, I would grab the opportunity to work at JPMorgan Chase in the blink of an eye. The company offers a perfect combination of a commendable work culture, learning opportunities, and growth conducive work environment. All these factors are more than sufficient to make JPMorgan Chase my ideal organization to work at.
What did I learn from my mentor during my internship?
It would be unfair if I do not mention the key insights that I gained from my mentor during the course of my internship at JPMorgan Chase. After all, it was his constant guidance and support that allowed me to sail through my internship at JPMorgan Chase with the utmost ease. He always encouraged me to have a thirst for knowledge and keep toiling hard till the time I find the answers. He also motivated me to keep a positive outlook and be ready to grasp whatever knowledge one has on offer for me.
To wrap up, I would just say that doing an internship at JPMorgan Chase has brought a huge transformation in my thought process. Now, I aspire to excel at whatever I take up, which I think is inevitable for a budding Economist (if I become one)! Last but not the least, I am grateful to JPMorgan Chase for providing me an excellent opportunity to work in the domain of my interest.