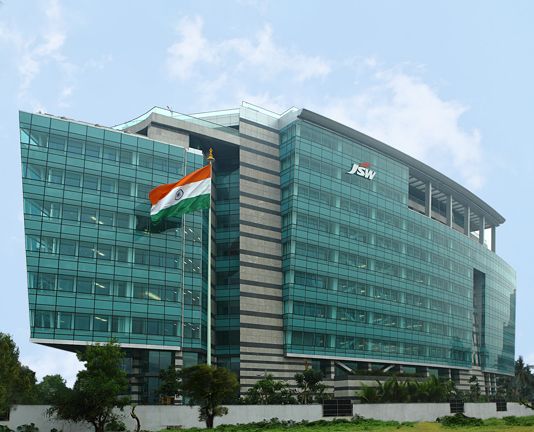 JSW Steel Limited, one of the fastest-growing companies in India, has marked its presence across 100 countries worldwide. The mere thought of being associated with such a reputed conglomerate gave me an adrenaline rush. A sense of achievement surpassed me when I was finally selected for an internship at JSW Steel Limited.
What is the selection process for doing an internship at JSW Steel Limited?
The selection process of JSW Steel Limited was fairly simple and consisted of only one round: Personal Interview. Lasting for about 45 minutes, the interview ascertained the worthiness of my past work experience and current skill set. Honesty and confidence was the key to cracking the selection process of JSW Steel Limited.
What was my role during my internship at JSW Steel Limited?
The best aspect of my internship was the fact that I was given full flexibility to choose the domain I wanted to intern in. Without a second thought, I picked Sales and Marketing. I was assigned a project to estimate Steel Consumption in the Tractor and Farm Industry in India. Once the information was collected, I had to brainstorm strategies that could shoot up the company's sales. A significant part of the process was collecting authentic information so that the strategy developed was in sync with consumer needs.  
Overall, my internship at JSW Steel Limited gave me the taste of two areas: Market Research and Strategy Development. The dynamism ensured that I never succumbed to the work pressure and produced efficient results.
What did I learn during the course of my internship?
My internship at JSW Steel Limited taught me more than what I had expected. Apart from the core learnings related to any Industry and Project, the value addition came in the form of enhanced people skills. The key takeaway was a better understanding of my skill set which was instrumental in boosting my confidence while approaching people. Moreover, my approach to dealing with customers has taken a complete U-Turn. The saying "If there is a will, there is a way" perfectly sums up my learning experiences during the course of my internship at JSW Steel Limited.
What is the work culture at JSW Steel Limited?
I did not move out of Mumbai to pursue my internship at JSW Steel Limited. But I had to travel to Pune and Delhi to fulfill my responsibilities. To be honest, this was the best aspect of my internship at JSW Steel Limited. This is because I got to interact with a lot of new people. I feel that because of these trips my horizon has broadened. I have become capable of analyzing situations from an entirely different perspective. 
The first week of my internship was dedicated to the Induction Programme. This was to allow the new joiners to get comfortable in the surroundings. This session was marked by the stupendous presence of key Business Leaders of the company. They not only shared with us their work experiences but also boosted our morale and confidence. Apart from that, I was fortunate enough to be a part of the Annual Function of JSW Steel Limited, Masti. Here, I got a chance to listen to Mr. Sajjan Jindal and I was spellbound by the way he conducted himself.
If given a chance, I would jump at the opportunity to work with JSW Steel Limited. The pace at which the company is expanding, promises to offer me innumerable opportunities for all-round development. Additionally, no other company can make the best and effective use of my skills set as JSW can.
What did I learn from my mentor during my internship?
Whatever I learned would have been incomplete without the invaluable guidance of my mentor. I had regular feedback sessions with him and some of the key learnings were:
A disciplined approach towards your work is the secret behind surviving in any industry

It is better to give your 100 percent to what you have. Do not lament over something which is not under your control

Stick to the objective and do not lose focus
These insights are going to stay with me forever. I will forever be indebted to my mentor for providing me the same.