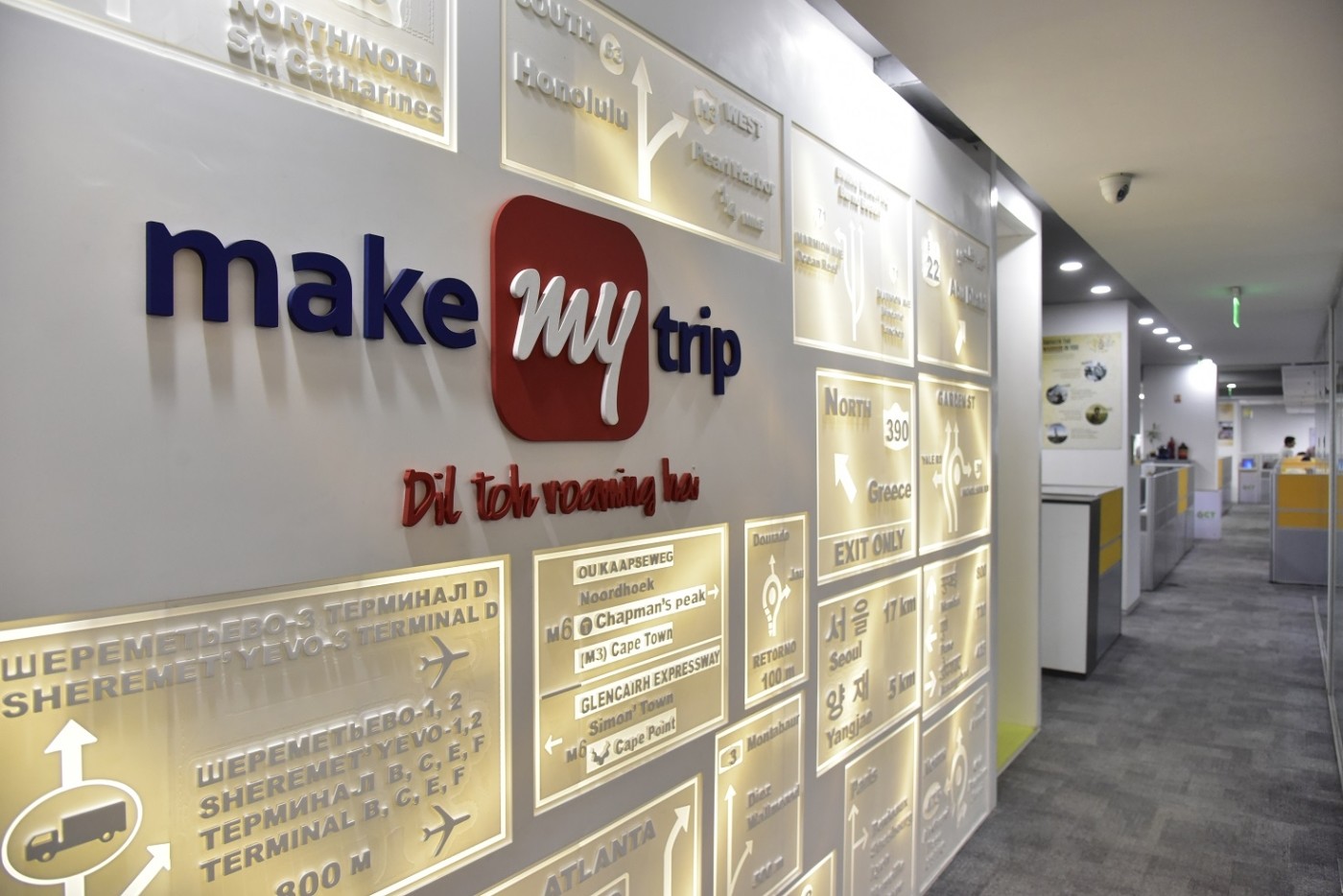 Sustained from the seed of a solitary extraordinary thought – to engage the explorer – MakeMyTrip is a pioneer in India's online travel industry. Established in the year 2000 by Deep Kalra, MakeMyTrip sprung up to enable the Indian explorer with moment appointments and extensive decisions. The decision to pursue my internship at MakeMyTrip came after a lot of deliberation and I am glad that it was totally worth it.
I somehow managed to bag three internship offers within the marketing domain across three different industries, i.e, Fashion and Textiles, Analytics and Travel/E-Commerce. Not only owing to my curiosity to learn about the travel and e-commerce industry but also my passion to work for an industry giant, I decided to do my internship at MakeMyTrip(Go-MMT) group. Being associated with such an esteemed organization would be a pleasure!
Describe the selection process for an internship at MakeMyTrip
The selection process for my internship at MakeMyTrip had the following stages:
Telephonic Interviews

Shortlisting on the basis of CV

HR Interview
My summer internship at MakeMyTrip group started with a referral from one of their existing members. Post that, there were a couple of telephonic interviews and conversations. After my CV perusal and a conversation with HR, I was offered a role on the basis of my background and interest.
What did I learn during my internship?
Two projects were assigned to me during my internship at the Go-MMT group. These were based on my interests and domain specialization in my second year of MBA:
Marketing strategy and New Product Development for Gen Z and Millennials

Market Sizing across different travel industry sectors for the Go-MMT group
During the course of my internship at MakeMyTrip, I was able to practically implement my classroom learning. With a strong inclination towards marketing and a background in finance, I got a chance to work across both domains. I got to learn about the nuances of various social media marketing tools. Strategizing the influencer marketing campaign and brand activation options available for the company to target consumer touch-points, it helped me understand consumer behavior. 
From VALS to AIO market segment frameworks, I learned their practical application quite effortlessly. Moreover, an analysis of primary market research via SPSS (Statistical Package for the Social Sciences) made me well versed with the market demands and changes. My insights on New Product Development for Gen Z and Millennial were based on secondary market research and its implication on the travel industry. Also, I got a chance to learn about the complexities of CCI filing, the basis of approximation and estimation of market sizing across various segments.  
What was the work culture during my internship at MakeMyTrip?
My internship at MakeMyTrip was in Gurgaon, Haryana. I have been born and brought up in Gurgaon and had stayed away from home in the past year. I, thus, went back to my hometown as a more matured and responsible individual. The difference amidst the unchanged circumstances was evident. I could prioritize and manage time efficiently than before. One of the interactions that I would take forward with myself was Go-MMT's annual Town Hall Meet. Being the flagship event, the entire leadership team was present along with the guest of the evening, Mr. Boman Irani. Getting a chance to socialize with the Leadership team and a talk from Mr. Irani left each one of us in awe. 
The basic and ignored life lessons which were emphasized upon gave us food for our thoughts. If given a chance, I would look forward to joining the Go-MMT group. Ranging from an open culture to welcoming peers, the Go-MMT group had exceeded my expectations as an employer. As employee-friendly as it can get, employees' suggestions were not only listened to but also respected. 
They did not have an upper limit on the number of leaves granted, but a lower limit on the same. This indicated the company's considerate attitude towards its employees. On top of that, with the travel industry growing at a CAGR of 11%, the Go-MMT group is sure to go places. In a nutshell, this was a marvelous experience with a dash of fun, filled with memories for a lifetime!
What did I learn from my mentor during my internship?
My mentor, Ms. Nidhi Kathuria, was my biggest support yet the greatest critic during my internship. Retrospectively, she constructively put across the review sessions and feedback. These helped me improve my approach towards the project. The meetings inculcated a change in my thought process to a particular situation. How a structured project can cast an indelible impression on stakeholders' minds was in-explicitly conveyed to me each time. She guided me to leave no stone unturned in completing an assignment to perfection. Each presentation and report was scrutinized thoroughly in order to be sure about its minute details. She molded me into a better person and made me tap into abilities that I never thought I had.
Mention some interesting incidents that happened during your internship at MakeMyTrip?
I happened to be associated with the organization during some of the major events. Some of these were Annual filing, CCI filing, and their annual Town Hall Meet; I was there just at the right time, so to say. Some interesting incidents that happened during my internship at MakeMyTrip include: 
The first day at the organization started with a treasure hunt where we had to look for a given list of the leadership team and click a selfie with them. This made us a little familiar with the organization, department seating and got us all excited for the new start.

 While looking around to know people, I happened to meet the group CEO and had a little chat with him. The meeting left me with a questioning mindset about my bigger goals in life and how certain unimportant things that we stress upon presently, might be relevant in the long run.