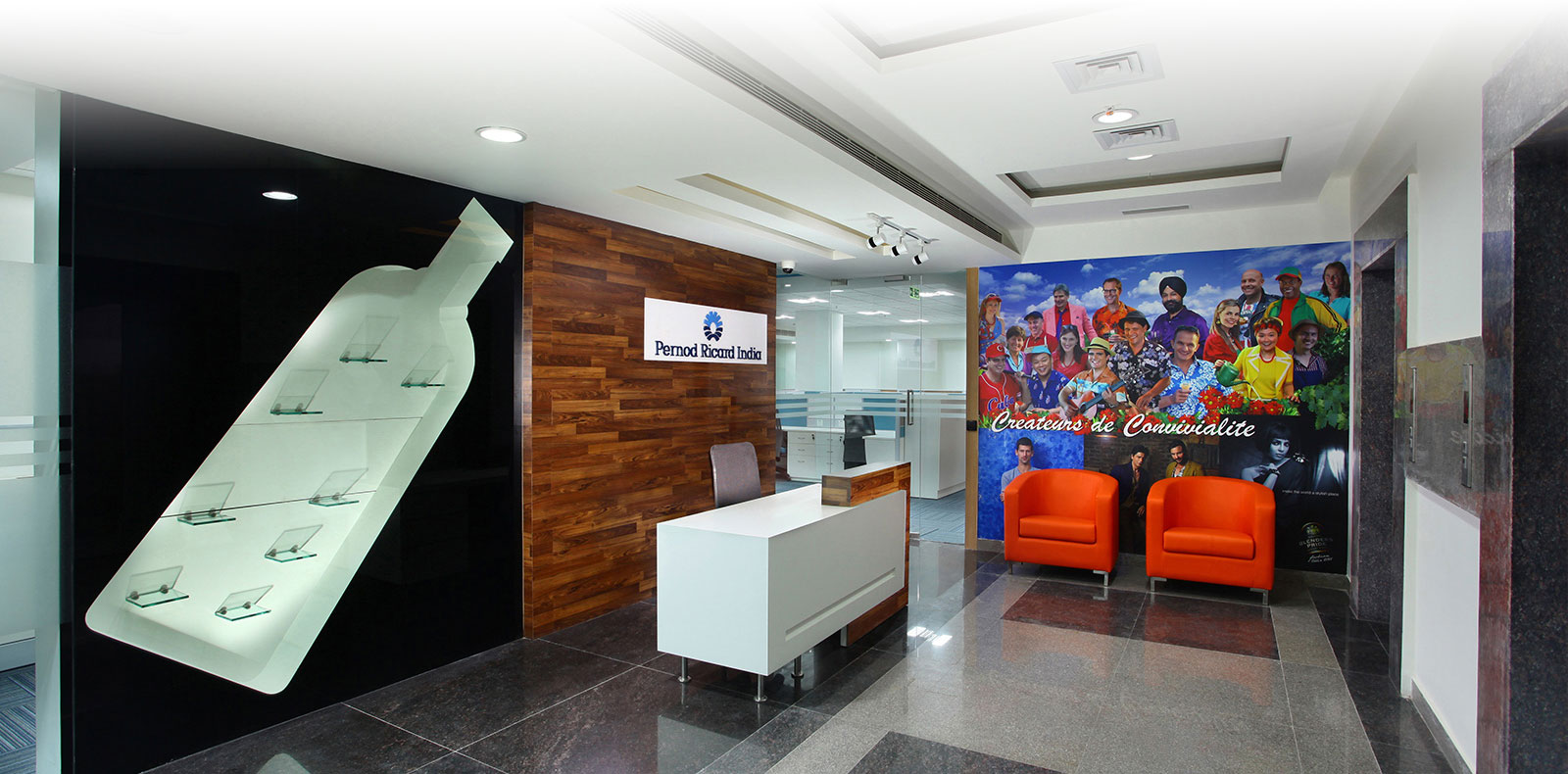 Pernod Ricard India, established in 1975, encourages responsible alcohol consumption that favours conviviality. My deep fascination for the Marketing field kept Pernod Ricard India on my checklist during the summer internship hunt. Getting a chance to do an internship at Pernod Ricard India promised to offer me hands-on experience in the dynamics of the wine industry. So, I graced this opportunity with open hands when it was thrown at me. 
What is the selection process for doing an internship at Pernod Ricard India?
The selection process for doing an internship at Pernod Ricard India was not a typical one. It comprised of:
CV Shortlisting

Group Debate

Personal Interview
Post the normal shortlisting process, there was a Group Debate and not a GD. For the debate, we were given a statement related to the alcohol industry. Presenting my views in a structured manner, allowed me to crack this round with utmost ease.
After the Group Debate, it was time for the Personal Interview. As expected, the questions revolved around my previous work experiences and the Wine Industry to figure out the seriousness of my application. What was unique was the fact that I was also quizzed about the major spikes in my life. They wanted to know the reason behind my decisions and how did I reach the present point in life. This was quite unexpected. Nevertheless, I could sail through this round and finally secured an internship at Pernod Ricard India.
What was my role during my internship at Pernod Ricard India?
During the course of my internship at Pernod Ricard India, my role revolved around Market Research and Product Management pertaining to district-level geography. My project was related to one of the most popular whiskey brands in India. I had to travel to UP to complete the task in hand. During that time, the state was buzzing with election preparation. So, you can imagine the chaos and challenges that I encountered. Add to it the scorching summer heat to get a true picture of my situation. Precisely, it was not a run of the mill sales job that I was allocated. The project was genuinely high in stakes for the company. I had to perform consistently. Failing at that was not an option.
To get the desired level of output for my project, I had to travel more than 1600 kms. I observed the buying behaviour of 300+ customers, interviewed 140+ consumers and 200+ stakeholders. Initially, the summer heat made the travelling seem like an uphill task. But after a few days of travelling in the heat of Uttar Pradesh and Agra district specifically, I got used to it. All that mattered to me were the daily milestones that I had set for myself.
After almost 45 days of grilling, I finally felt that I had enough data and information to make actionable ideas for the company across all verticals be it Marketing, Sales or SCM. After compiling all the data in a concise manner, my team made a final presentation in front of the Senior Leadership. We were a bit nervous but everything turned out to be quite well. I was elated that my hard work paid off.
What did I learn during my internship?
The extent of my role during the course of my internship at Pernod Ricard India gave me an amazing opportunity to enhance my knowledge and application of Marketing, Sales, and SCM.
All that I learned in the first year of my MBA was applicable to my project but not directly. I had to figure out how to fit the piece in the puzzle. Every day brought a new learning opportunity and I exploited it to the best of my abilities. Overall, my internship at Pernod Ricard India was an experience of its kind.
What is the work culture at Pernod Ricard India?
The nature of my role during my internship at Pernod Ricard India required me to travel across multiple cities and towns in UP. It was probably the least of my worries as my focus was only on the work in hand. On the first day itself, all the newbies got an opportunity to interact with the company's leadership and after that, the company organized a lunch outing for us with the Senior Management.
During this memorable outing, one of the leaders said that Pernod Ricard's ideology for creating a bridge from ideation of a product to making it an aspirational one rests on 3 Pillars: Quality Products, Long-term investments and Concrete Strategy. He was so right! It was evident from the moment I stepped into the Gurugram Head office. This company took their business seriously, they were big at work and at play as well. Pernod Ricard heavily invests in the brand building since its inception.
If working with Pernod Ricard India was a choice, I would accept this opportunity in a heartbeat. The two months of my internship were intense, to say the least, with knowledge, ideas, and opportunities coming towards me from all directions. But Tony Stark said, "The part of the journey is the end". I tried my best to do 'whatever it takes' for the project and to surpass expectations. Not even once did I feel like an intern and certainly, I cannot ask for anything more. 
What did I learn from my mentor during my internship?
My mentor played an instrumental role in making my internship at Pernod Ricard India a memorable experience. He told me that a lot had to be done. For that, the timeline of 2 months wouldn't suffice. So, prioritize what needs to be done, make an impact, and solve the issue at hand.
Summarizing my internship in one line, I would say, "Everyday was day one". Alcohol is a closed industry in India. Only someone who has worked in it can explain to you the nitty-gritty of the same. I am greatly indebted to my mentor, and the team in Agra who guided me without holding me back and any of my ideas. I cannot thank Pernod Ricard India enough for allowing me to be a part of this reputed brand.