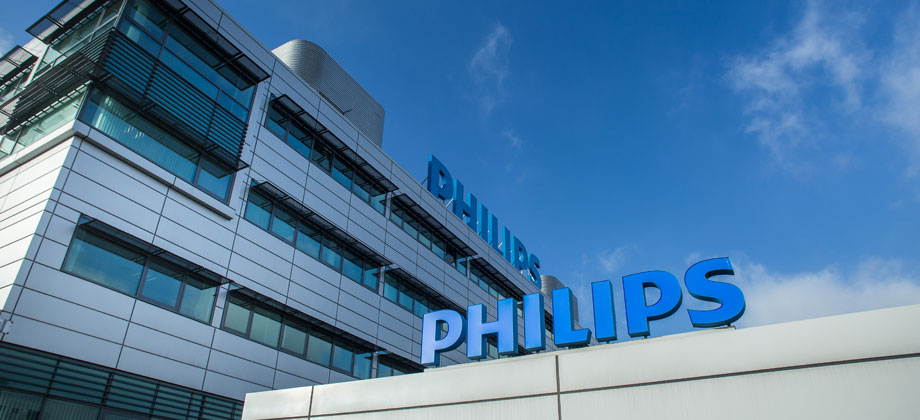 Philips, with a legacy of 128 years, promised to fuel my career in the right direction. An amazing work culture coupled with a growth conducive work environment made Philips seemed an ideal place for pursuing my summer internship. I knew that I grabbed something of immense value when I finally landed an internship at Philips.
What is the selection process for doing an internship at Philips?
The selection process of Philips, unlike other leading giants, was quite unconventional. It comprised of:
Video Submission

Case-Based Group Discussion

Personal Interview
The theme for the first round was the tagline of Philips India 'Innovation and You'. All the candidates were required to submit a video explaining how, on an individual level, they connected with the tagline of Philips. I had to ponder a lot before making the final call as it was an elimination round. 
After clearing the first round, it was time for the Case-Based Group Discussion. Acing it was no big deal as I had faced many such rounds in the past as well. Finally, I had a Personal Interview that assessed me on parameters like confidence, past work experience, and industry knowledge. Interviewers seemed satisfied with my performance and hence it was no brainer that I could secure an internship at this coveted organization. 
What was my role during my internship at Philips?
I was selected as a Corporate HR Intern and associated with the Rewards team during the course of my internship at Philips. In order to successfully complete my project within a span of two months, I understood and strictly adhered to the guidelines of Project Management. The project that I was staffed on, involved communicating 'something' as a value proposition to potential clients and Business Process Re-engineering. This challenging role made me step out of my comfort zone and made me think out of the box. I am grateful to Philips for providing me with such an amazing internship opportunity.
What did I learn during my internship at Philips?
Given the domain of my role, I learned the underlying tricks of the trade to make a communication strategy, identify the right vehicles of communication and effective comprehension of the same.  On top of that, I also learned the art of articulating my opinion in a manner that reaches the target audience in a foolproof manner. Apart from that, some of the core learnings attached to my project were Swim Lane Process Mapping, SIPOC Diagrams, and RACI Matrices. This was some new stuff that I could lay my hands on and was simply amazed by my grasping power. Aah, such a wonderful experience!
What is the work culture at Philips?
To attend my internship at Philips, I moved to Gurgaon. I also got a chance to stay in Bangalore for close to 3 weeks. The opportunity of experiencing life in these two megacities was quite overwhelming. I loved every bit of it. Stringent deadlines and workload left us with no time for an official team outing but bonding with fellow interns and senior management over snacks always filled me with happiness to the brim. 
During the course of my internship at Philips, I made several memories that will stay with me forever. I would like to share one such experience. The story goes like this. The global Instagram handle of Philips follows the concept of "Weekly Account Takeover". There, an employee takes over the account and posts about his/her life there. I felt privileged when I got a chance to take over the handle. I shared my life story on such a huge platform. The most interesting part of this entire episode was the fact that I was the first Indian ever to take over the handle. The faith and confidence Philips placed in me as an intern was very encouraging. It left me completely in awe of this reputed organization.
What did I learn from my mentor at Philips?
My mentor during the course of my internship at Philips played a crucial role in broadening my horizons. He broke stereotypes about corporate culture. The key takeaway from the review sessions with my mentor was that one should always focus on the bigger picture. It is essential to analyze the long term impact of any Business Project. I am indebted to him for passing on his insights to me in such an effortless manner.
To sum up, my internship at Philips was laden with learnings and experiences for a lifetime. I feel honoured that I got a chance to be associated with such a reputed brand. What else could a budding HR Professional ask for? Nothing more, not in my case at least!