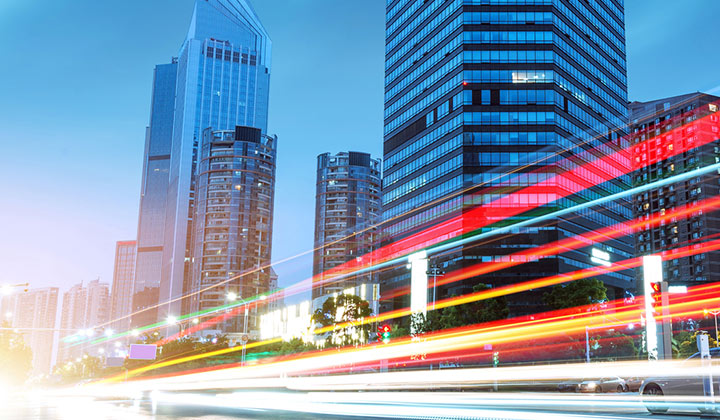 The beginning of IIFL lies in the intensity of thinking beyond practical boundaries and trusting in your fantasies. It is a key player in both retail and institutional fragments with a 4% share of daily money turnover. They have constantly enhanced and reexamined their quality with solid computerized impression. IIFL serves about 4 million clients crosswise over different business fragments. It is persistently expanding on its qualities to convey the fantastic support of its expanding client base. Having a fair knowledge of how the company was established and evolved, made me take the decision to do my internship at India Infoline Securities
Learning about trading and equity markets has always been my dream. I wanted to explore investments and trading which has always appealed me. Basically, I wanted to have an experience of trading so that I could remove my fear of real money trading. This internship at India Infoline Securities was exactly what I needed to overcome my fears.
What is the selection process for an Internship at India Infoline Securities?
The selection process for an internship at India Infoline Securities comprised of a personal interview. The interview was very arduous and tested my financial knowledge and endurance. Knowledge of the organization and the ABC's of the trading world can help you nail this interview.
What did I learn during my Internship?
My role during my internship at India Infoline Securities was for Financial Management. For my role, I had to work on financial instruments, investment options, trading, Short term and long term investments. Apart from this, I also gained a general understanding of derivatives, mutual funds, and the technical and fundamental analysis of stocks.
For my internship at India Infoline Securities, I moved to Mumbai from Bhopal. Though the organization was a bit far from where I stayed, the journey was fun. Metro rides were mostly fun because of AC, which obviously, in this heat felt like living in an igloo for a little while! On weekends, we used to party. Believe me when I say this, Mumbai is the best place to party. 5th day into my internship at India Infoline Securities, my manager landed a huge profit on his investments. That called for a huge party! We went to Lake view cafe. The ambiance was really good, the food, even better. I loved the place and its surroundings.
I would like to join this organization where I would get the opportunity to make my own decisions and learn from my mistakes. This short stint has provided me with a clearer picture of what I want in my future. Overall, my experience was enriching. The vast amount of experience I gained from here would surely be of paramount importance in my future.
What are the key takeaways from my Internship at India Infoline Securities?
My Internship at India Infoline Securities was filled with learnings and key takeaways. Some of the key takeaways include:
Patience is the most important factor in making investments

Have confidence in your analysis and decision and learn from your losses

There is no end to learning in the stock market

Clients' money is your wealth, so manage it judiciously
Mention some interesting incidents that happened during the internship?
This incident happened on the first day of my internship at India Infoline Securities. The reporting time for my job was 9 am. I wanted to reach early since it was my first day. So, I had to look for different transport options and finally decided to take an auto. I got in and told him the address. The auto driver politely said that it might take 2 hours to reach the office. I agreed with the thought that I would reach on time.
Little did I know, this was a terrible calculation on my part! There was heavy traffic on the way and it felt like I would never reach my destination, let alone reaching at the right time. The traffic wasn't the only issue as the meter kept increasing with time! It took me more than 3 hours to reach the office and about thrice the usual fare. That day, I understood why people say that in Mumbai, "Public Transport is the Best"!