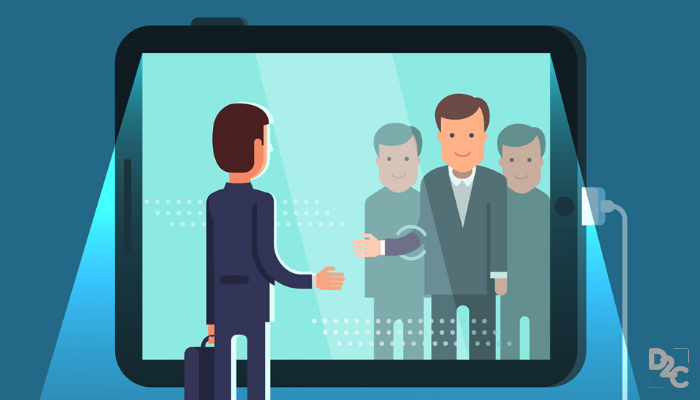 Staying under house arrest can get on your nerves, especially where you have incoming chaos from everywhere. Be it newspapers, television or internet, all you get to read about is the rising number of cases affected by the pandemic disease – the novel Coronavirus and that of consequent deaths in the country as well as the world. But there are ways to not let this news crawl up your sleeves. Take a deep breath and focus. Think. How can you best build your career in this time of quarantine due to the novel Coronavirus? 
To help you out of this muddled state, we bring to you a list of to-dos that not only will keep you busy all this while but also will help you work on yourself, along with the essential process of career-building. Stop counting sheep! You've some real work to do now.
1. Tap into your superpowers
In this time of crisis, when we are all bound to stay back home, utilize your time to look within to find the powers that define you. Everybody has a unique strength – making people laugh, writing poetry, staying calm under situations of stress, technological skills, etc. And even though we are aware of it, we tend to step on it and let it pass, sidelining in because of all the other important work that's lined up for us. But now, when you're at home, doing nothing but watching Netflix the entire day, take time out to feed your skills. 
Pick up the book that you could never finish because of your busy schedule. Pull your guitar out from the cupboard, clean it and start practising afresh. Or maybe, just sit down for a while, keep your phone aside, switch the world off and find peace in the chirping of birds (with no traffic on the roads, this is one thing that wakes you up every morning). Think about what stands ahead of you and how you'd like to make progress in your career in this time of Coronavirus. Analyse the current situation and you'll know how to tread the path that lies ahead. 
2. Network with online forums
Staying put in one place can get boring, even worse – make you anxious. Instead of calling random people to get rid of the boredom that's been annoying you for the past hour, switch your laptop on and look for discussion groups and online forums that suit your interests. In a time where people are busy fighting the novel Coronavirus by merely sitting back at their respective homes, people have come up with fresh groups that entertain meaningful discussions. 
A unique way of building a circle or better – a network of people, this can expose you to opportunities, that would otherwise have not knocked on your door. Connecting with people from diverse backgrounds will help you understand things from various perspectives. But do not let yourself fall into the trap of misleading information. 
3. Practice Patience
These are testing times for everybody. The uncertainty is driving fear which is creating havoc. All you think about every morning is this – When will this end? Will I get placed if recession strikes? What if the companies shut down their recruitment processes? Stop. Wait. While your thought might not entirely be wrong, overthinking about what's going to happen in the future will not take you anywhere. So, what should you do? First things first, calm your nerves down and practice patience. 
Staying anxious won't set things right. It will only create more chaos, worsening the mess you already are in. To think things through, you will have to stop thinking about what lies ahead. Focus on staying sane and building yourself up.
4. Think long term
Instead of thinking about how wrong things can go, gear up and plan for what lies ahead. Companies are in crisis and they might take drastic steps. But there always are people who find their way even in the toughest scenarios. What is different about them? How do they manage to get into their dream companies even in a time when job crunch hovers above everybody's heads? The truth is that they had thought things through. They had evaluated the scenario and had planned things accordingly, getting equipped with whatever deemed necessary to fight what lied ahead of them.
So, instead of cribbing about how you won't get placed or how you might stay jobless in the upcoming years, look for loopholes in the current scenario, the markets that are likely to boom once the existence of novel Coronavirus diminishes. Prepare yourself for the worse and you will find your way out. 
It is easy to lose your path, especially in a situation where everybody is busy fighting a battle of their own. But only the one who knows how to make the most of their time will come out of this as a warrior. Roll your sleeves up and pick up your sword (sanitize it first) and set sail on this journey of building your career in the time of Coronavirus! You've got this. All the best!
Before you set your cellphone aside and dive into Netflix again, we recommend you to go and wash your hands for 20 secs. Let us all do our bit to fight the novel Coronavirus!