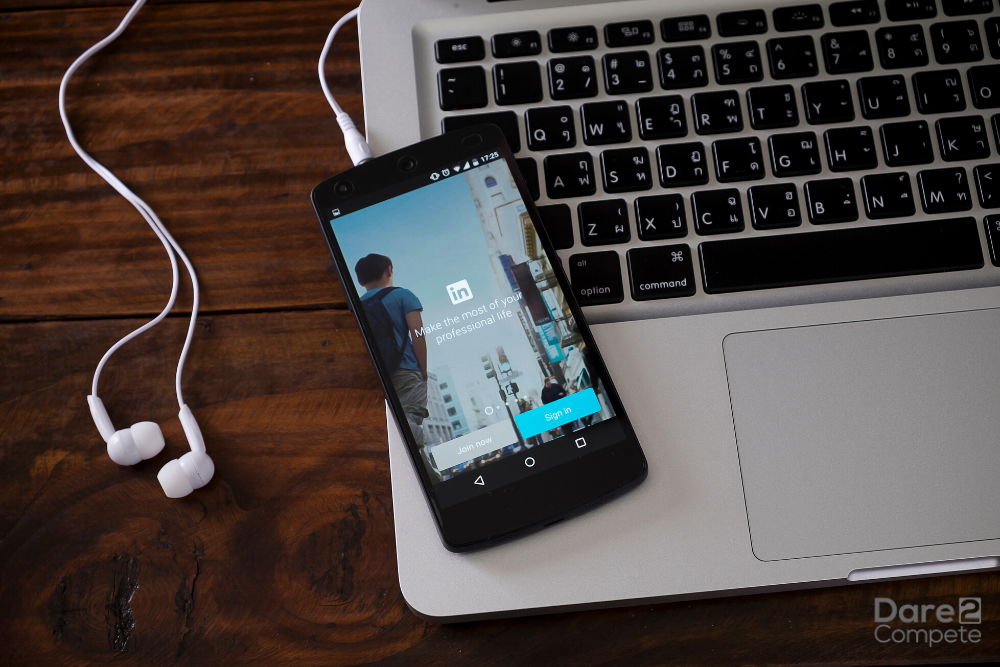 Founded in the early 2000s, LinkedIn is one of the most sort after professional social media accounts of this decade. As the community of LinkedIn has increased over time, more and more people want to be seen, in simpler words, get visible on the platform. Everybody is now opting for ways of modifying their respective profiles so that they can be approached by recruiters. In an era where most of us are keen on making themselves visible online, how should you increase your LinkedIn visibility? 
To give you an insight into the most efficient ways, known to increase your visibility on LinkedIn, we have a list of to-dos. Have a look!
1. Endorse your friends
Endorsing somebody on LinkedIn means that you approve of their skills and know that they are really good at it. First, it reflects empathy on your part because you are doing a good deed. At times, it is important to let your friends know that you acknowledge the talents they possess. 
And second, you earn brownie points because when your friend sees that you've endorsed them for some skill, they'll endorse you too. Once your skills are endorsed, you will be more visible in the eyes of the recruiters. Often, recruiters look for individuals who match specific skill sets which will work in your favour if your skills are endorsed. 
2. Get Recommendations 
Recommendations help you establish the credibility of your work. So, if you have colleagues who are familiar with your work, do not be afraid to ask them for a LinkedIn recommendation. If they are confident about you, your skills and your work, they will be happy to recommend you on LinkedIn. In return, you should endorse their skills. 
To be visible in a crowd of numerous people who somehow possess similar skill-sets, it is vital to be proactive. So, it is better to ask for recommendations directly. Also, be honest about the skills you endorse for your friend as well as the ones you seek recommendations for. 
3. Create a Professional Summary
The professional summary is the first thing a visitor sees on your LinkedIn profile. This must consist of a short introduction of you that speaks about you, your work and what makes you different! Ensure that your summary is written in the first person; it does not have to be very formal. Keep it simple and welcoming.
A short description, you must keep it personal. It should look as if you're welcoming the visitor to view your profile. Remember: This is not a job application.
4. People you may (should) know
The list called the 'People you may know' appears on one side of your LinkedIn profile. This is LinkedIn's search engine, a way to connect you with mutual friends, your friends from college or the last university you went to, or a friend of somebody you're connected with. Surfing this section will help you get in touch with people from your field who might help you find what you're looking for. 
Connect with new people and increase the number of connections you have on LinkedIn. Not only will this will help you interact with more people but will also make your profile more visible to recruiters. 
5. Link other Professional accounts
Add a link to your Twitter feed, the one that you especially keep for professional purposes. Connecting with your followers on multiple platforms will help you increase your audience as well as the overall visibility of your LinkedIn profile. Get to know as many people as possible to create a larger web of contacts. The more people you know, the more viewers you'll have and thus, more will be the number of people visiting your LinkedIn profile. 
LinkedIn is the best professional platform to connect with recruiters and people who can help you achieve your career goals. It is a platform that can get you in touch with like-minded people, the ones who will help you grow on the professional front. 
The list of tips on 'how to increase your LinkedIn visibility' is endless. It all depends on how active you are on the said platform and how swiftly you grab opportunities that come your way. Join groups, talk to more people and surf your LinkedIn feed to stay active and get found by recruiters who are in dire need of people like you. Make the most you've got!