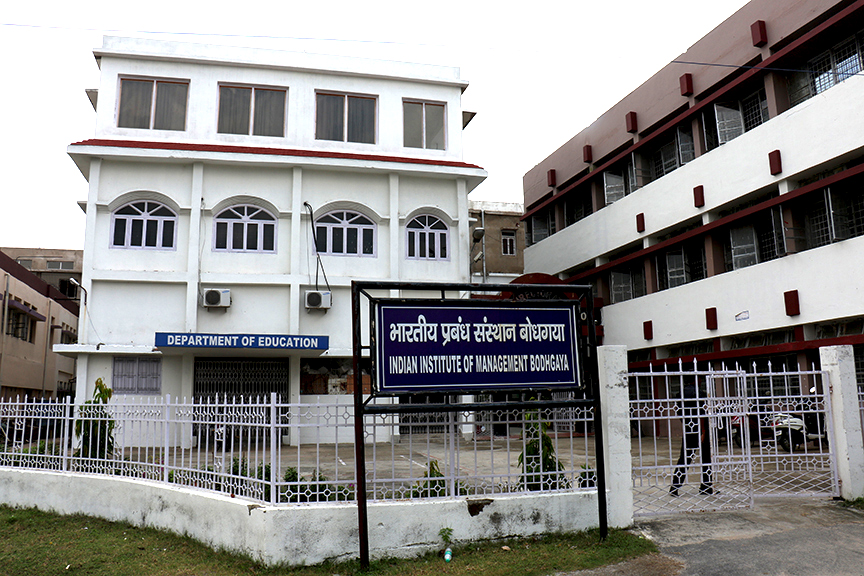 IIM Bodh Gaya Placement Cell has successfully concluded the Final Placement 2019 for its 3rd PGP batch 2017-19 on 17th April 2019. The institute has witnessed many prominent recruiters making more offers this year. The profiles offered to students were Management Trainee (Marketing), Management Trainee(Sales), Brand Management, Wealth Management, Project Management, Corporate Strategy, Operations and Logistics, Business Analyst, Relationship Management among others.
Batch Profile:
Top Recruiters: The IIM Bodh Gaya Placement season 2018-19 witnessed prominent industry recruiters such as E&Y, KPMG, HSBC Bank, VLCC, Kotak AMC, EdCIL, Cadila Pharmaceuticals, DS Group, Edelweiss, DTDC, SafeXpress GMR Group, AGS Transact, SIS Prosegur, Ogilvy & Mather, TCS, OYO and Nestaway across sectors like BFSI, FMCG Manufacturing, Technology, Healthcare and Logistics.
Key Placement Trends: The highlight of this year's placement was an increase in the Average Salary going up to Rs. 10.90 lakhs & the highest package was Rs. 16 LPA in 2019. The top 25 percentile of students secured an average salary of Rs. 12.6 Lakhs Per Annum. And the Average salary of the top 50 percentile batch stood at Rs. 12.2 Lakhs. The median salary stood at Rs. 10.6 LPA this year.
The Indian Institutes of Management have been the archetype of management schooling in India since their foundation. IIMs are perceived as the most prestigious and elite B-Schools in India. They lay emphasis on practical experience and critical thinking rather than stressing on rote learning and conventional academic schedule.
Set up as a 15th institute under the mentorship of IIM Calcutta, the oldest IIM in the country, IIM Bodh Gaya, right from its inception, has meticulously followed its mentor's footsteps. Building on the grand heritage of the IIM brand, IIM Bodh Gaya fosters a culture and curriculum whose sole purpose is to create socially responsible managers and emotionally mature leaders.
Announcing the wrapping up of their final placement 2019, IIM Bodh Gaya has released the brief statistics. The detailed statistics and final placement report will be released shortly.