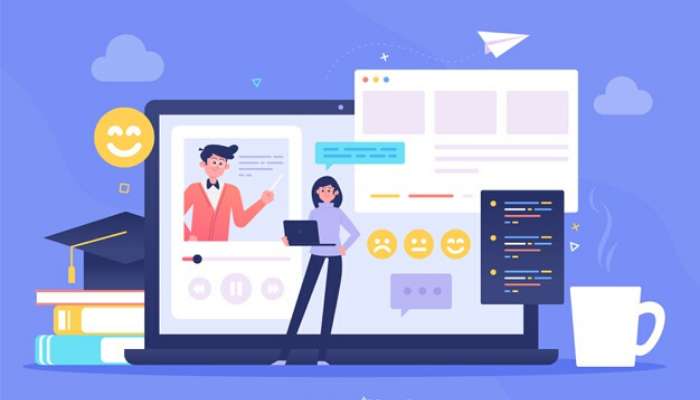 The ongoing global crises has led to a situation where the colleges have turned to virtual education. The institutes are coming up with various initiatives to make the lockdown productive for students. The Indian Institute of Management Tiruchirappalli, IIM Trichy has taken an initiative and announced that the executive MBA program will now be available in online mode for the upcoming semesters and the same will be true for regular MBA courses.
Teaching in the internet age
The need for virtual education is increasing. Institutes are opting for an online mode of education. IIM Trichy is following various aspects to make virtual education easily accessible for the executive MBA program. There are plans to conduct online exams and make e-books for students under remote proctoring. The institute's e-learning centres will be fully operational in the next two weeks to launch the executive program (PGPBM).
The institute is preparing online classes for regular post-graduate program in management (PGPM) and PGPM-HR incoming batches as well. The PGPM-HR program will be launched for the first time in this academic year.
In the starting of the month, IIM Udaipur also announced a few online management courses for MBA aspirants.
Helping others
The institution is coming forward with different ways to help the near-by villages to fight against novel coronavirus. IIM Trichy made efforts and organized awareness camp and provided the villagers with basic masks, sanitizers and other sanitation requirements.
Apart from the above, IIM Trichy's Social Responsibility Club Elixir has donated funds to different organizations. The club has teamed up with CSR Clubs of Donatekart, WWF India, India Co-Win Action Network and other IIMs, collectively known as the Robin Hood Army for voluntary and relief operations.
Here are some articles from our blog that you might find insightful: