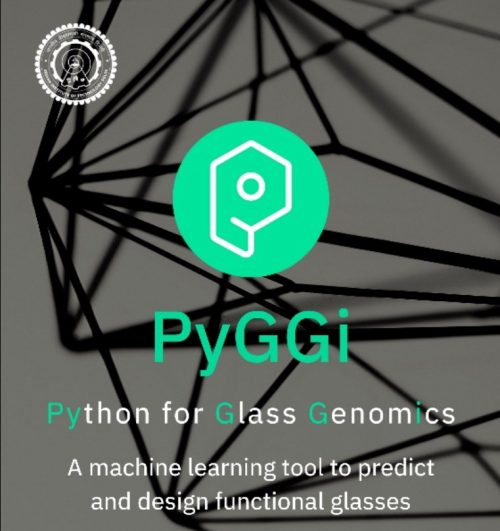 In a world that's rapidly advancing in technology, researchers at IIT Delhi aren't far behind. With a display of projects in various sections during the Industry Day 2019, the institute showcased talents of both, students and teachers. It displayed how IIT Delhi has progressed over the years. One such story we covered was that of a group of individuals from IIT Delhi who have developed a unique machine learning software for predicting and optimizing compositions of glass: Python for Glass Genomics (PyGGi). 
What is PyGGi all about?
With the first version having officially launched on 2nd August, the software is priced at Rs. 75,000. Aimed at reducing and cutting down the time and effort spent on research, trial and errors, the machine learning algorithms employed in the software will result in an overall reduction of manufacture time. PyGGi is trained with numerous experimental data sets. It has an ability to detect and predict glass properties like Poisson's ratio, bulk modulus, shear modulus, elastic modulus and density. 
The Technicalities
Predicting properties at the mere tap of a button, PyGGi uses algorithms like Gaussian Process and Neural Network. It has a built-in range function which analyses the changing compositions and thus the variation of the glass properties over a wide range of its oxide proportions. The plotting tools are then implemented to get a vivid picture of the variation in properties with respect to other variables. The software, PyGGi, can thus be used for designing tailored glasses for specific applications. 
The future of Python for Glass Genomics (PyGGi)
In a rapidly changing scenario, it is essential to understand the need to keep evolving, developing. PyGGi has been built with this thought in mind. The software will be constantly updated to deal with the challenges and suit the demands of the industry and academics. "We are also open to developing raw modules based on user requirements. These modules can be exclusively given to users who support the research in PyGGi", said Prof Hariprasad Kodamana, one of the PI (Project Investigators) of the project. 
The research doesn't end here though. The team is all set to work on additional properties such as abbe number, refractive index and liquidus temperature. Attempts are being made to extend the scope of this project to other materials as well. The team aims at accelerating the discovery of materials for energy, healthcare and automotive applications. 
Highlighting the importance and relevance of this project, another PI, Prof N.M. Anoop Krishnan shared his views. He said that the key to developing novel systems of glass lies in the prediction and understanding of its composition, structure and property. Machine learning has come in handy here, for the prediction of the composition and structure of glass where it needs to be built for tailored applications. Developed using Python, Python for Glass Genomics (PyGGi) is a software application that predicts and optimizes the properties of inorganic glasses, he added.   
To know more about PyGGi, click here.