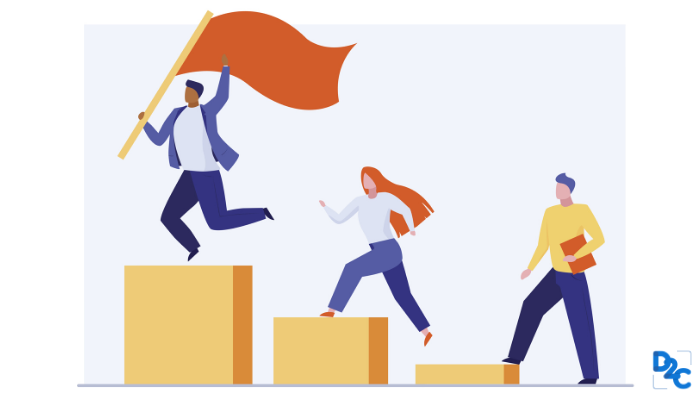 "If you don't build your dreams, someone else will hire you to build theirs." – Bill Gates
The millionaire who dropped out of Harvard University and restructured the software industry, Bill Gates is not only an inspiration for many but is also a role model, a person they often look up to. With numerous achievements under his belt, he has successfully been able to write the future in his ink, the impressions of which form the basis of many future revelations. But before we pen down an ode for him, let us dig into the countless leadership lessons that we learn from the second richest man on the planet and the co-founder of Microsoft Corp., Bill Gates. 
"To win big, sometimes you have to take big risks" 
Gates was an excellent student, ever since childhood. Fascinated and enchanted by the device called a computer, then known little about, he was 13 years of age when he wrote his first computer program to design a tic-tac-toe game in the language – BASIC. His interest allowed him bonus time in computer labs, where he could practice coding during his free hours. Bonded with the love for computers, it was in these years at Lakeside School when he befriended Paul Allen, his senior. 
Graduating from school with a score of 1590 out of 1600 on his SAT, Gates stepped into Harvard Law School, following his father's legacy. But his passion for computers didn't let him stay there for long. Soon after, he took a drastic decision of dropping out of college to start a company of his own with Paul Allen. A major risk then, this step was what would define him for the many years to come. Adding a colour to his palette of leadership lessons, Bill Gates is a living embodiment of the meaning of taking risks in life if you really are passionate about following your dreams. 
"It's fine to celebrate success but it is more important to heed the lessons of failure"
Success doesn't come easy even if you are Bill Gates. After walking out of Harvard, Gates in collaboration with Paul Allen laid the foundation of Microsoft Corp., which was an amalgamation of two words – Microcomputers and Software. Even though his love for programming made him leave the college of dreams for many, the path to the pinnacle wasn't duck soup. In the first few years, the company struggled to pay its bills and their software got pirated by numerous hackers. 
But Gates hadn't learnt to give up hope. He worked harder and for the next five years, he worked 16-hour shifts a day to make his dream come true. He also ensured that every code that went live was double-checked by him personally. And the next thing the world knew was the launch of Windows 1.0. 
While the intuitive interface, mouse support and tiled windows impressed some, critics weren't entirely satisfied with the achievements made by Microsoft. And so, a mere 10% of the world's computers started using Windows 1.0, leaving Gates and Allen devastated.
This leaves behind a vital lesson: "learn from your mistakes". Mistakes are inevitable, especially when you are set to define a path for yourself. But it is up to you to learn from them and head on to a path of success. 
"Your most unhappy customers are your greatest source of learning"
The loss did not crush Bill's spirits though. He went back to his drawing board and started working on it all over again. Soon, version 2 arrived, the one that was set to revolutionize the world of computing for good, which had incorporated modern-day Word and Excel into its list of features. Windows 2.0 became a commercial success in no time and around 90% of the computers around the globe started using this software. 
This paves the way for another important lesson about accepting feedback in the list of leadership lessons that we learn from Bill Gates. The only way to achieve your goals is to stay determined on your ambitions and work relentlessly towards it. Throw your heart and soul into it and do not look back! Fun fact: Bill Gates never took a day off in his twenties!
"We make the future sustainable when we invest in the poor, not when we insist on their suffering"
Bill Gates turned into a billionaire at the age of 31, the time when most of us are struggling to find direction in our lives. But this success did not pull him down. Instead, it led to a change of heart and in the year 2000, he stepped down from the position of the CEO of Microsoft to devote his time to philanthropy, laying the foundation of Bill and Melinda Gates Foundation. 
It was on March 13, 1986, when Microsoft became a public company and Bill took the place of the founder and CEO of the company. Exactly thirty-four years later, on March 13, 2020, Bill decided to step away from the board of the company, inching away from Microsoft to commit his entire time to philanthropy. Bill said, "this is to dedicate more time to philanthropic priorities including global health and development, education, and my increasing engagement in tackling climate change". This comes as Bill joined the battle against the novel Coronavirus. 
Engraving the thought of helping the poor deep within our minds, Bill Gates has opened the doors for another crucial leadership lesson which many tend to overlook. Emphasizing this simple fact, he said, "We have to find a way to make the aspects of capitalism that serve wealthier people serve poorer people as well."
"I believe that if you show people the problems and you show them the solutions they will be moved to act"
With a net worth of 98 billion dollars, Gates has been listed as the world's richest man for 17 years. But where Bill Gates left innumerable leadership lessons to learn from, he found his solace in philanthropy. The Bill and Melinda Gates Foundation is the world's largest charitable organization and has donated around 50 billion dollars, leaving an impact on the lives of millions of people. 
The man who left the coveted throne of the CEO of Microsoft to serve humanity, the one who has made all possible efforts to make this planet a better place to live in, Bill Gates is a leader many look up to. He is the man who knows that his opinions matter, that he can bring about a change and so, has left no stone unturned to make things better for people who otherwise aren't cared for. 
A happy warrior as many call him, Bill is about to turn 65 this year, an age where many look forward to getting retired. That's not his plan though. Instead, Bill's brain is all set to fight issues of the world concerned with poverty and climate change, the ones that really matter. An epitome of goodness, a paragon for many, Bill Gates has re-written the definition of success.