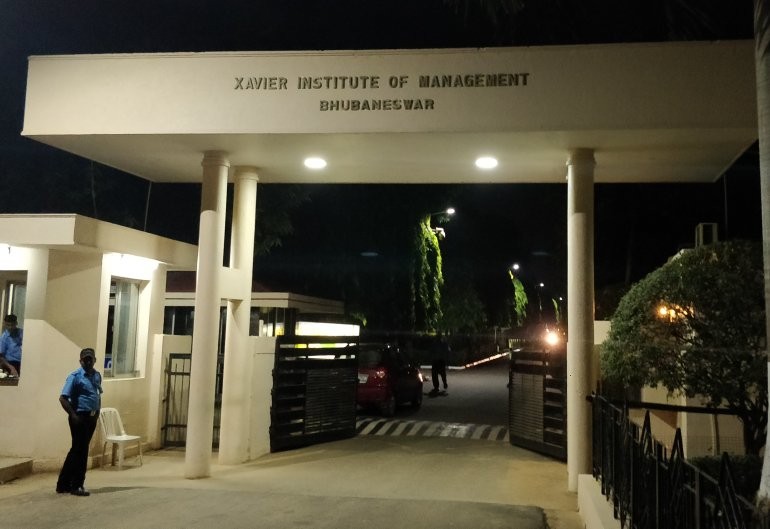 When I decided to pursue MBA, I had no idea how coffee would become an important part of my life. The simple act of sipping hot and cold coffee to beat Bhubaneswar's heat has now become a habit. A habit to ward off the after-effects of sleepless nights, to embrace beautiful mornings and to have some profound discussions. I am Udita Nayak and here is my MBA life with a cup full of memories. 
A cup full of memories with friends
On many occasions, it even makes us so inquisitive that we don't even shy away in discussing the most insane and elusive theories with our friends. (P.S: You will be reading one such theory soon, keep reading!)
In our college, we have a dedicated "Coffee Adda" which comes under the franchise of Nescafe. The place is very near and dear to our hearts. The reason is simple, it serves us a cup full of memories to revive our magical powers every single day. Don't we all know how crucial the magical powers of an MBA wizard are?
Irrespective of the kind of people, whether they are night owls or early risers, they all are aficionado of this "Adda". Our very own Nescafe has been an indispensable part of all the incredible events that have taken place over a cup of coffee. People come with countless number of problems and go back with maximum number of solutions. It is the place where people establish strong relationships and take coolest selfies. Moreover, we start our day with coffee.
I always wondered why coffee is an integral part of our life. Why do people go on coffee dates? Why coffee breaks are considered a way to enhance productivity? Why café sounds more like coffee rather than any other beverage? Why influencers on social media are so fond of coffee? Why do perfumes come with the scent of coffee? Why coffee and muffin go so well together?
But, after joining this college in pursuit of an MBA, I have realised that coffee does make a positive difference in your life. It provides answers to all my questions in an incontrovertible manner. Now I wonder for not forming this bond with coffee before.
Coffee has always come to our rescue
Be it a night before exams(the time when we really study) or a lethargic day full of b-school assignments and lectures, coffee has always saved us. You can consume hot or cold coffee without letting us compromise with our taste buds, unlike tea(No offence here). Actually, it somehow also symbolizes that we should never lose our elementary essence, no matter what the circumstances are. People who really love us, they love us for that essence.
The main idea is to never lose your flair, no matter what. This deep thought had enlightened me and my friends while we were peacefully sipping cappuccino amidst the chaos of our hectic schedules. I have heard people saying that a lot can happen over a cup of coffee. Trust me, they are right in every way. Maybe, this is why we are in awe of this caffeinated drink, as it warmly reminds us that the possibilities are immense.
 "A cup of coffee shared with a friend is happiness tasted and time well spent."