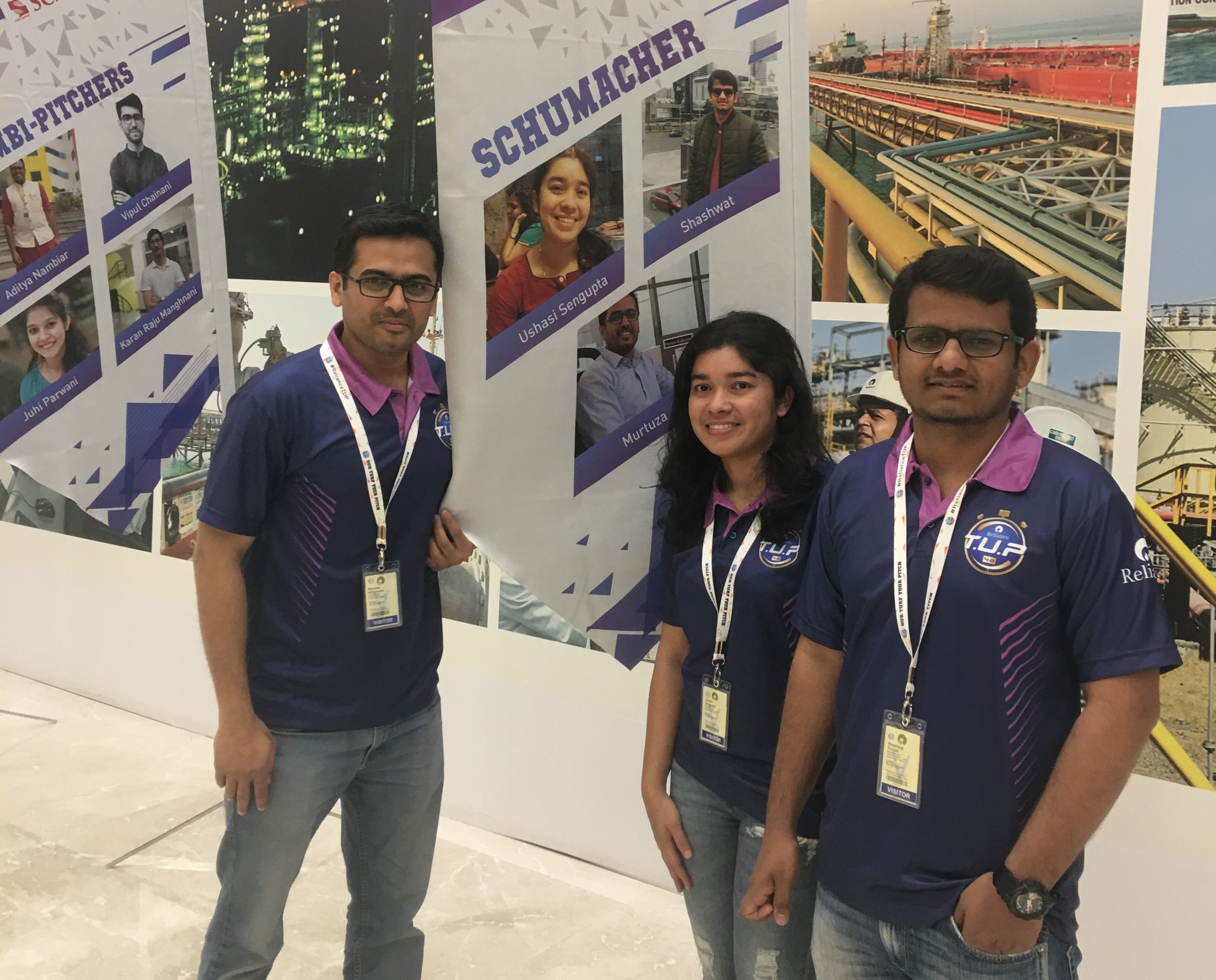 At one point in the Reliance T.U.P 4.0 competition we were asked, why did you name your team "Schumacher"? Then, we had to bluff because this was the only thing about our participation that we had no idea of. So, you can gather that this competition not only gave us major life-learnings but also taught us bluffing skills. (Just Kidding!)
Obviously, it was a satisfying feeling to know that we are the National Finalists of Reliance T.U.P 4.0 and that too because we were competing with the brightest minds in the country. I cannot sum it up in words, how it felt to know that your idea is appreciated and looked upon as something which has the potential to make it big!
We participated for primarily two reasons, one for the sheer scale of T.U.P 4.0 which is consistently rated as one of the best B-School competitions and secondly, for the platform that Reliance provides to the winners and the experience during the finals.
We roughly prepared for almost two months to build the solution from the ground up. The most challenging phase was to present the solution in the prescribed crisp format in the allotted time of just 3 minutes.
Like every other team, we too had our share of fights and conflicts. But all of them were for the greater good. We resolved with time, keeping in mind our end goal of winning. Diversity was the biggest strength of our team- two of us were from IT and one from automobile. All three of us had considerable work experience which helped us in our thought process throughout.
A total of 23 teams were there in the finals. Out of all of them, the team from IIM Bangalore was genuinely our toughest competitor. The competition did extremely well in terms of judgement and organization. The organizers were extremely good and were in total control of the event, right from our stay to the final event.
With some of the best minds in the corporate world judging the competition, it was a humble experience to get their comments on the idea. It showed us the way forward. We met a lot of other people, learned from them, their ideas, overall industry roadmaps, etc. Hats off to the entire execution team at Reliance.
Do you have your eyes set on winning Reliance T.U.P 4.0? Read more about the organizers Reliance Industries Limited to cover all your basis. Other competition organized by Reliance Industries Limited is Reliance Quiz-a-thon 4.0.