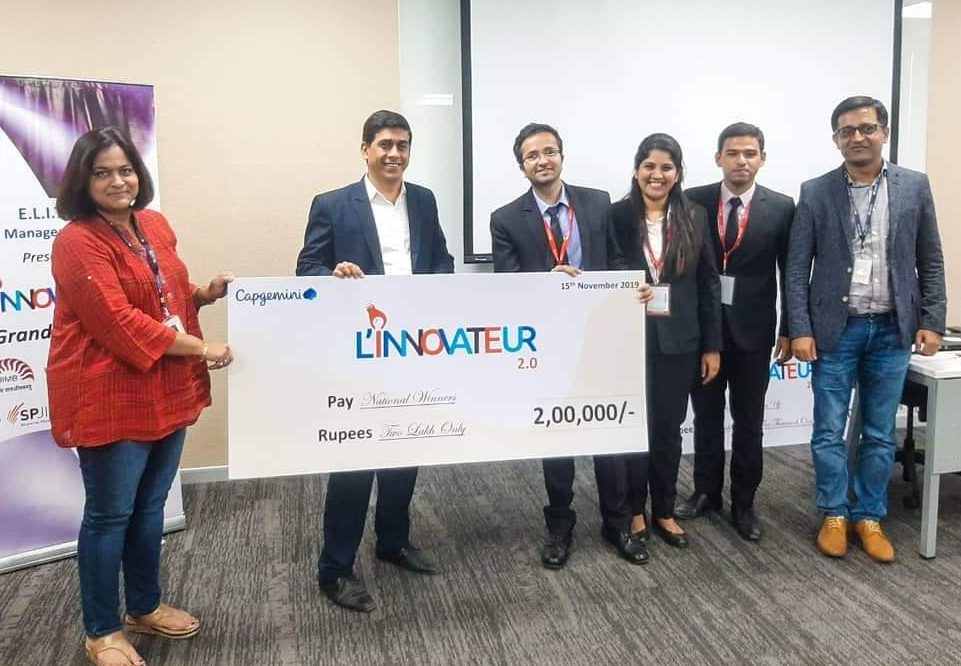 Our strategy was to provide a feasible and implementable solution in a structured and comprehensive manner. We had to choose a case from which we chose to tackle the HR Analytics case study using a predictive and preventive approach. We spent around 4-5 days to explore the existing works in the field, understanding the problem of attrition from the employees and then designed a solution. This is one thing that helped us get crowned as the National Winners of Capgemini L'innovateur 2.0.
Balancing tech and strategy
The idea was to provide a solution that would balance both, tech and strategy. So, the main challenge was to come up with something, which on one hand, covered the complete picture and on the other, was not too technical to understand.  
10 teams from top B-schools across India made it to the finale. IIM Ahmedabad was a tough competitor as their approach to the solution was very impressive. 
Our plan was to focus on a solution which was implementable. We also ensured that we make simple yet comprehensive presentations. Our presentations told a story to engage the audience. While ideating a solution, we brainstormed intensively on the part that would set our solution apart. Once we completed our presentation, we brainstormed to figure out as many questions as possible. This helped us refine our solution further. 
Team Eternals: The name says it all
The name Eternals is inspired by the Marvel Comic Universe. Usually, Kinjal took the task of researching the existing work and interacting with the stakeholders. With all the information collected, we three would brainstorm the problem that we wanted to tackle. Srishti and Pramendra were the ones who would come up with fantastic and revolutionary ideas and also its packaging. Srishti was the one to give final touches to the PPT.
The competition in a nutshell
The jury was really encouraging and showed a great amount of interest in our presentations. The competition was well framed and organized. The organizing team was very cooperating and the process was carried out pretty smoothly.
We learnt that the first step was to identify the actual problem for the case which comes through extensive research and talking to stakeholders, if possible. The next step is to decide what exactly you'd like to target with your solution. Apart from that, team coordination is one very important aspect, if you really want to come up with an award-winning solution.
The best moment of the entire competition for us was that of result declaration. The judges asked the audience to guess the winner and everyone present in the room shouted our team's name in unison. That was a really proud moment for the three of us. Bagging the trophy of the National Winners of Capgemini L'innovateur 2.0 seemed like a dream come true.