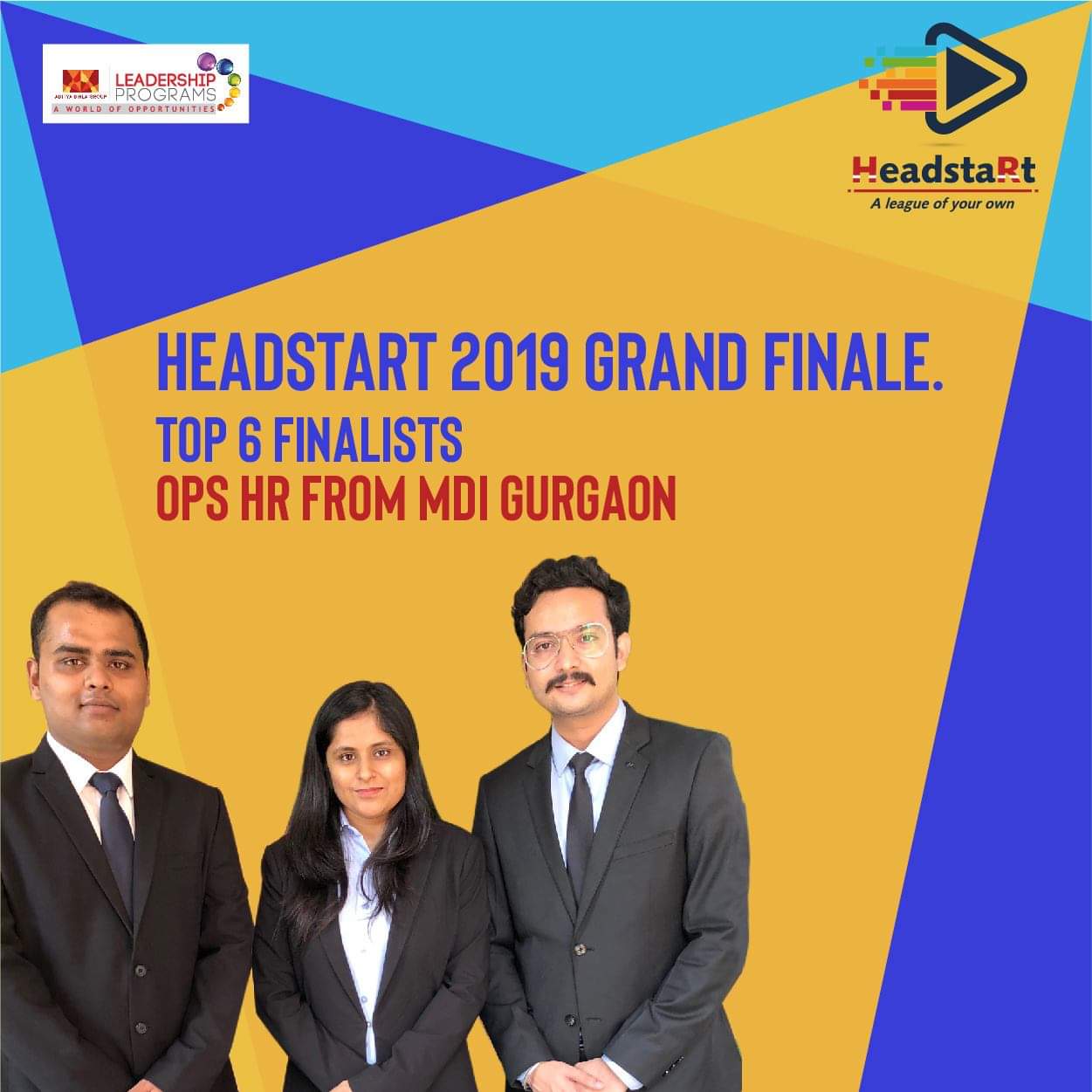 ABG HeadstaRt 2019 was one of the most rewarding events of our B-school lives. The competition gave us the opportunity to apply theoretical knowledge to real-life situations. Being a participant, we gave our best to deliver pragmatic solutions to the case while trying to be innovative in our approach.
Our experience in industrial relations
As soon as we received the case study we made it our top priority and kept other things aside. We worked on the case study for 2-3 days. Making time for the competition along with the hectic schedule of our B-School was the biggest challenge for us. 
Out of all the entries, six deserving teams made it to the finale. The winning team from SCMHRD Pune was our strongest competitor. The team created a working prototype application as a solution that reflected their vision.
Well, our team wasn't a diverse group of individuals. The constructive use of our past work experience in manufacturing-plant related roles helped us take up the case related to industrial relations. 
Our team's interest lied in industrial relations as the three of us had relevant work experience in three different top firms; Maruti Suzuki, Tata Steel & Coal India Ltd. Apart from that, all of us have a different field of expertise. One is good at benchmarking, another was good with researching and the third one was good with compiling. And this combination worked like a charm for all of us. Although we ended up being a National Runner Up 2 of ABG HeadstaRt 2019, we got a hang of the real business situations. 
The perks of the competition
The competition had a well-organized structure. The first three rounds of the simulation game were very interesting. Aditya Birla Group took great care of all the participants and made proper arrangements. So, we never had to question the quality of arrangements for the same. Besides that, we got a chance to interact with top leaders from the industry who were also the judges of the prestigious competition. 
There were countless awesome moments during the competition. But if I have to pick one, then it would be the feeling of presenting the case before industry leaders on a lavish stage with a head mic.
Overall, it was a holistic learning experience in terms of researching, benchmarking, finding solutions and preparing the presentation.