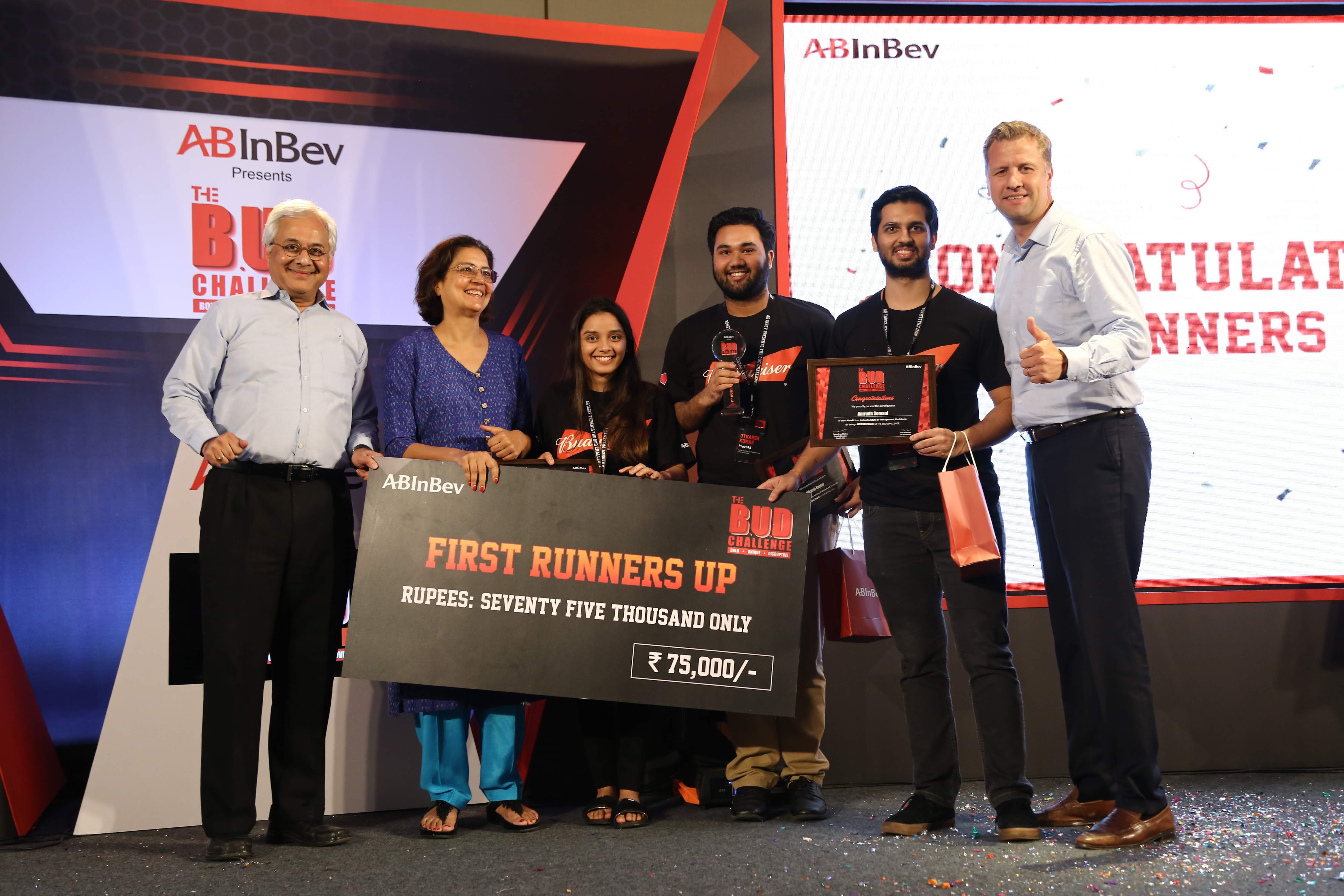 The BUD Challenge by AB InBev gave us the scope to showcase our potential giving us a chance to build our own business model. Talking about our strategy, we approached the challenge with native intelligence. First, we undertook a basic market assessment to understand the industry better. It gave us several insights about the case. Then we mulled over different possible portfolio strategies for AB InBev in the craft category. After extensive research, we concluded that an inorganic strategy would be able to create sustainable value for the company. After that, it was a simple matter of evaluating different inorganic opportunities on various objective parameters to figure out the best alternatives. 
The tough competitors
We also conducted primary and secondary research on the consumer side of the market for understanding consumption patterns and figuring out the profile of our target consumers. Based on this, we devised a communication strategy and identified the sources of growth for the company in the future. We worked on the problem from 27th June to 23rd August along with our academic coursework at IIM Kozhikode. 
Only five teams out of more than 2200 made it to the National Finals on 23rd August at Bangalore. Well, all of them were extremely strong competitors and had brilliant insights about the cases. 
The BUD Challenge: The judgment quality and the framing of the competition
As far as the judgment quality and framing of The BUD Challenge by AB InBev are concerned we were lucky to be able to present to an esteemed panel of jury comprising of the South-Asia BU President of the largest brewery in the world, a Harvard professor and the woman that built the Pepsi brand in India. The AB InBev employees were present for our trial. We were challenged in a tough manner but it was a thrilling experience. The BUD Challenge by AB InBev gave us wonderful moments. The moment we stepped up onto the stage in front of more than a hundred people was an unexplainable bliss. 
Moreover, as a team, we learnt that clarity of approach and the flexibility to make last-minute adjustments can create a huge difference between winning and losing. Our team, Meraki, consists of three people who are completely different and have unique qualities. We work together and hence we have great understanding and bonding. Initially, we usually had a lot of conflicts in almost every stage of the competition. However, we always stood together and sorted every problem by listening to each other's perspectives.  
Everyone came together to play a harmonious symphony
If we take a look at the forte of our team and individual roles, Anirudh is the quirky C.A. who brings financial edge and humor to the table. Simran is the bubbly marketing expert who teaches us marketing and keeps us encouraged. And I work on different strategies to get the maximum output.