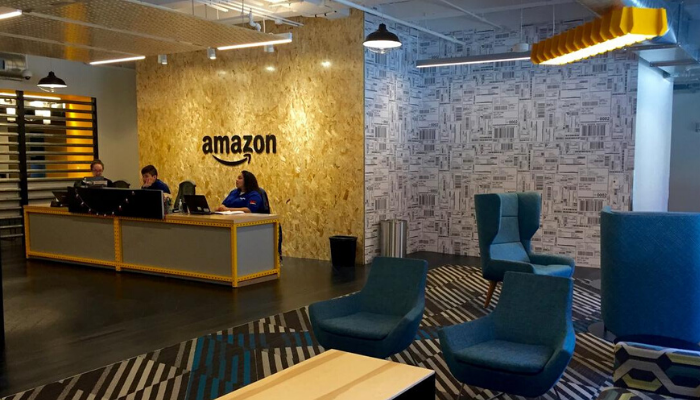 I always wanted to work for a top multinational company. So, during the placement season, I was excited about Amazon and had already taken feedback from seniors about their work culture and tips for cracking the interviews. I was selected for the sought-after Marketplace Leadership Development Program (MLDP), which the company had started a couple of years back. In other words, I was selected for an internship at Amazon. 
But after the pandemic broke out, many companies started cancelling their internships. Those who did not cancel reduced their stipend. It was a stressful situation for all interns. However, one reassurance from Amazon regarding their Business as Usual (BAU) plans to start the internships calmed all "Amazonians" (a term for Amazon employees). They stuck to their commitment and continued with the internships.
First day, first session
I had read about Amazon's 14 Leadership Principles. But after joining the organization, I could witness that they follow it dedicatedly. On my first day, I had a session with my team, followed by 1:1 connects with my manager and buddy (assigned for the duration of the project). All interns here are assigned a buddy and a mentor for guidance and support.
Then, all the interns had a session with the HR team. They informed us about all the essentials and gave a brief idea about how the 8-week internship will look like. There are regular HR connects to take care of any issues we might be facing. Also, there are regular Leadership connects where top leaders of the company interact with us and share their journey.
Mentors and Modules
My project is on the marketing side, where I need to connect with different teams and role holders. Also, I get an opportunity to interact with business partners which is a great learning experience. On the first day itself, it was made clear about what was expected of me and what my project deliverables are. There are supporting training modules to equip each intern appropriately and ensure that no one lags. 
On a regular day, my work starts from 9:30 am and continues till 8:00 pm. I start my day by connecting with my team/ manager, which sets the tone for the day. There are weekly fun sessions to promote team bonding. I am currently in the middle of my internship at Amazon, and each day has been as exciting as the one before. It is rightly said that every day is "Day 1" here at Amazon.  
The DIY Culture
Amazon is "Earth's most customer-centric company". Working here gives perspective on what needs to be done to be a successful company and what it feels like to work with the best minds in the country. Bigger the organization, the more complicated it becomes to take the whole team in the same direction. Nevertheless, even in these tough times, each employee here is giving more than 100% and countering the effects of this pandemic on business. 
Here, the culture is more of "Do It Yourself (DIY)". Mistakes are welcomed here, which helps us grow. Working for Amazon provides a sense of satisfaction. It has been a great learning experience for me until now. I hope to end the internship on a high!